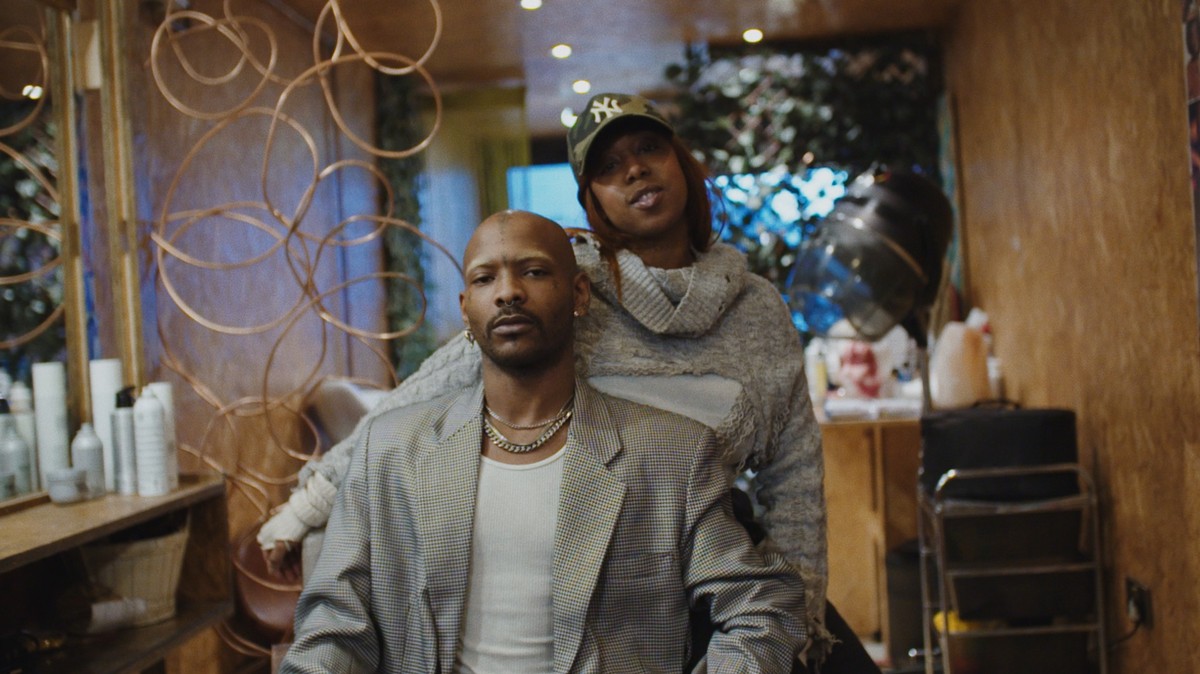 3 beauty stylists on how to create powerful fashion imagery
Still from Glam Squad.
"I don't come from a background where I have friends or people that I know from the fashion industry, so you develop those relationships, and little by little you create those teams," acclaimed London makeup artist Ammy Drammeh says in the latest episode of i-D's FUTURE NOW film series. "That's how my work becomes my work — by having these people by my side and creating these worlds." In the episode, entitled Glam Squad, i-D follows the talent behind the scenes of iconic fashion shoots, discussing their work, experiences and friendships.
There's a misconception about the creative industry. The belief that the only way to make it — as peddled by films like The Devil Wears Prada and endless beauty vlogger dramas — is to be out for oneself, stepping over others in an industry that favours the brutal and the cut-throat. In truth, a key part of being a creative is community and collaboration. An industry that thrives on a hive of different talents — from makeup artists to graphic designers and nail artists — uniting to create beautiful imagery and, as Ammy points out, honing their crafts together. That's not to say there aren't inherent biases, especially for creatives and artists of colour trying to navigate this space. However, with the collective nightmare that is the pandemic changing the fashion industry, artists have had to rely on each other more than ever to stay creative and stay sane. 
Alongside Ammy, the new FUTURE NOW episode profiles high-concept New York nail artist, Mei Kawajiri (responsible for those Rosalia talons), and iconic South London hairstylist Issac Poleon, whose hands have blessed the tresses of Priyanka Chopra, Jorja Smith and Paloma Elsesser. We spoke to all three creatives to get their advice on making it in the industry, discover what goes into crafting their signature styles, and hear about their experiences as people of colour in the creative community.
Watch FUTURE NOW's Glam Squad here and learn more about the talent below.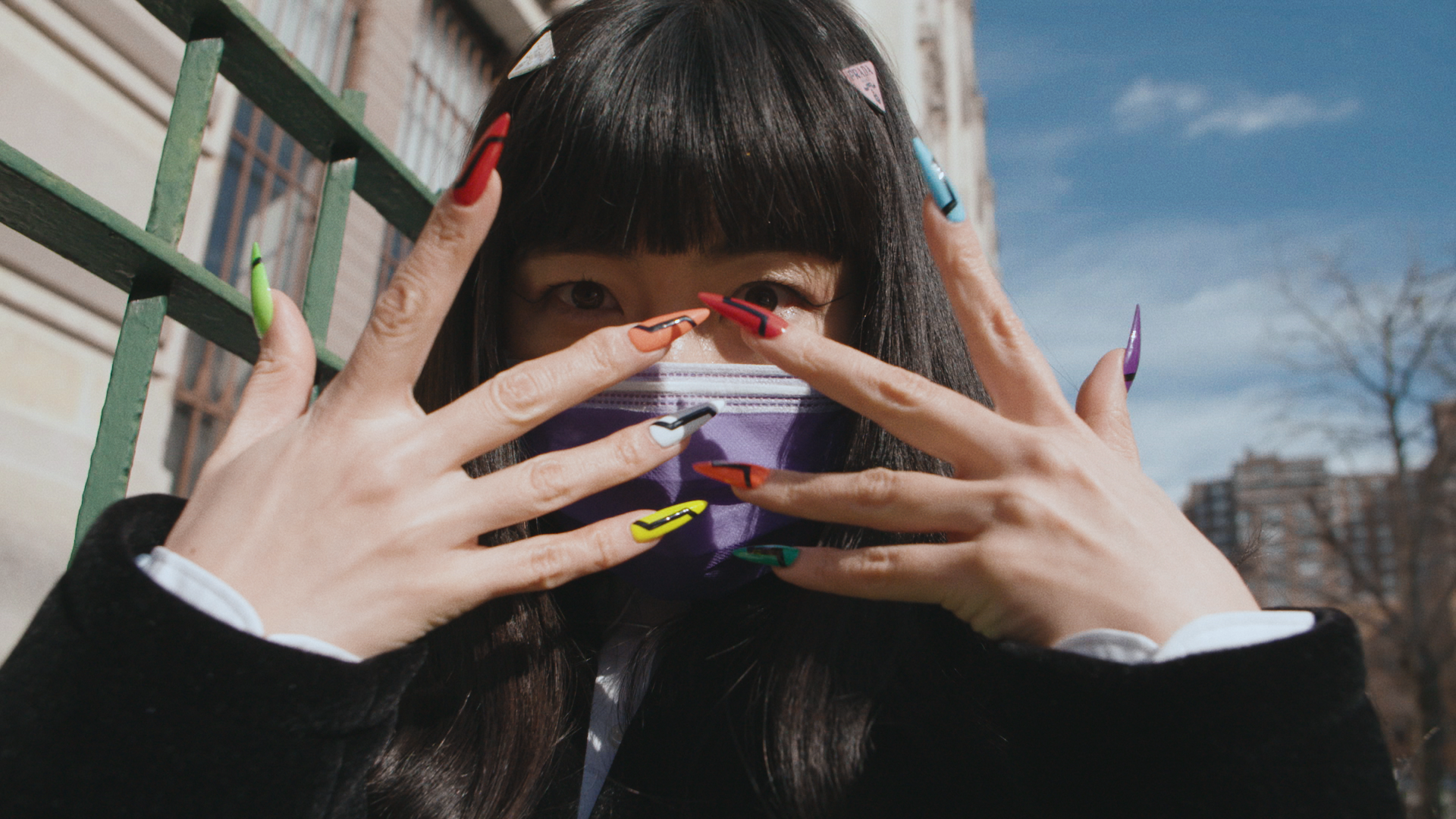 Still from Glam Squad
Mei Kawajiri, nail artist
What advice would you give to young nail artists finding their way in the industry?
Meet new people, travel more and check out different cultures. Personally, I don't look at other nail artists' work for reference, I look at other things. Be original and create your own style. 
Where do your ideas come from?
Fashion, paintings, photography, furniture, music videos, posters, even trash on the streets! I look at these things to get fresh and new ideas. I always think about what my interests are right now or my mood.
You grew up in Japan before moving to the US, did that move shape your work?
I am Japanese, and Japanese nail culture is very special and has always been respected. I'm very grateful for that. Each country has a very different style and I respect their nail cultures. Russia does really good cuticle care and their acrylic extension technique is the best. America's nail art is wild! Big, long and curved, very dynamic. Japan's is detailed and uses unique materials. I grew up in Japan and [later] moved to New York and so the dynamic American culture and the detailed Japanese culture together has become my own style.
How have nail artists supported each other during the pandemic?
I never stopped creating nails during the pandemic. I used to only post nail pictures [on Instagram] but during the pandemic, I've also shown more of my personality and pushed myself to spread positive messages. I got so many DMs saying 'Mei, you made my day,' and some even said they started making their own nails because of my posts. That was a really happy moment because nail [art] doesn't have to be professional. It's painting, just without paper. Everyone can do that. There are no rules, so I'm happy I've influenced people to express themselves using nails as a canvas!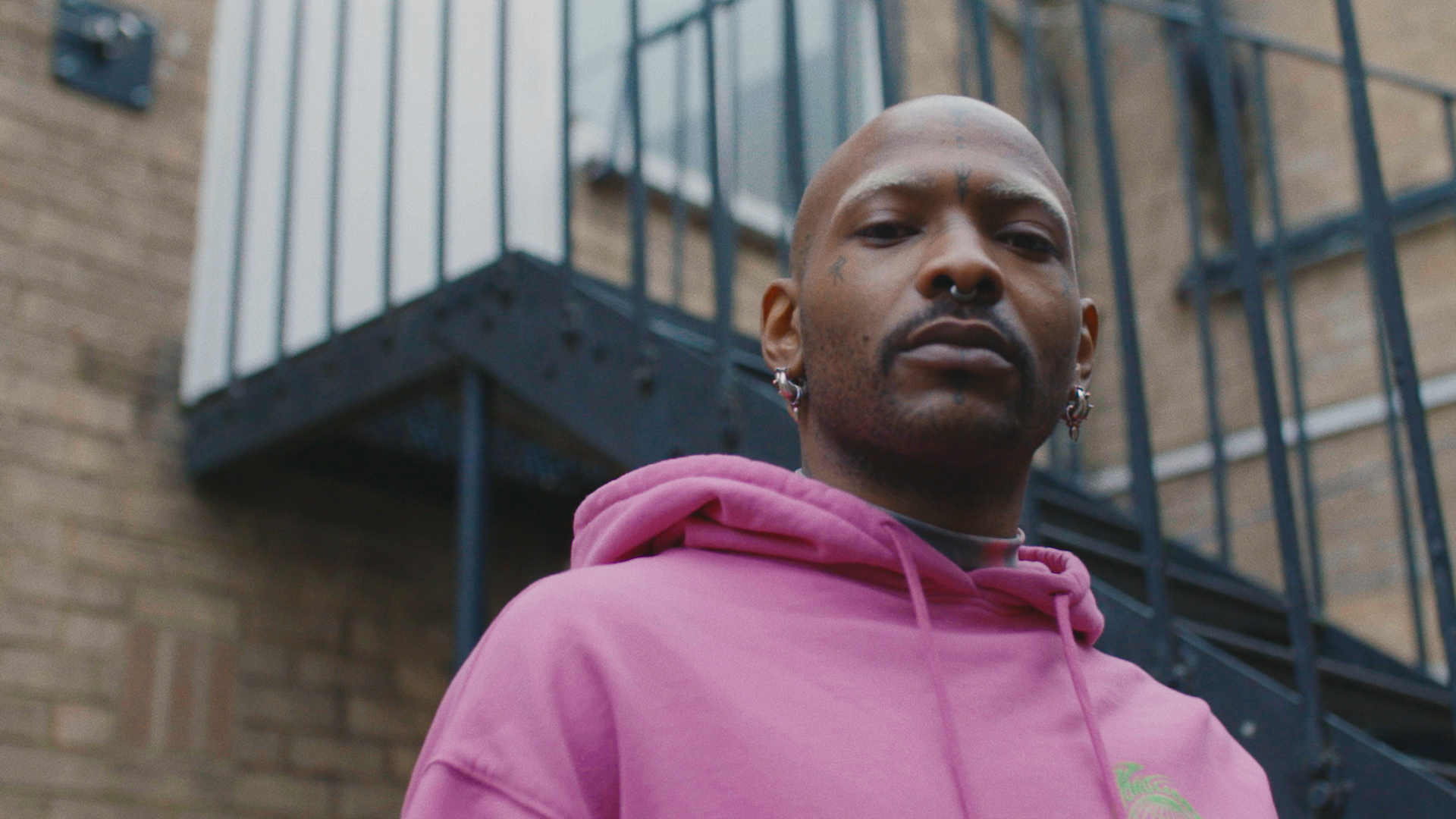 Still from Glam Squad
Issac Poleon, hairstylist
What advice would you give to young hairstylists finding their way in the industry?
I would say be fearless, be creative and fuck what anyone else thinks.
Are collaboration and community an important part of being a hairstylist and creating your own unique style?
Your network is the base of what you do. Surrounding yourself with people that are like-minded and on the same frequency is the best thing you can do for your career. That was the turning point for me. When I started working with a friend, I started being fearless and not overthinking perceptions and what other people might think. That's where my confidence comes from. My friends are really like my soul power. They let me do whatever I want to [creatively] and that's just incredible. I'm so blessed and grateful for that.
Are there any creatives who have been inspiring you lately? 
My business partner, Virginie Moreira, is a huge inspiration for me. Jawara is also so inspiring. I just admire Chuck Amos, he's fucking incredible. He did Beyoncé back in the 00s! He's so fab. 
Has being a person of colour impacted your experiences in the creative community?
I think being Black in the industry right now, or a person of colour, is really powerful. For the first time, you're getting acknowledged for what you're capable of doing. I never assisted, so I never had the experience of working with someone who is less capable but knows the right people, while you're doing the job but not getting the credit. I never had that experience. Mine has generally been quite positive. I started freelancing at a really interesting time, when things were changing. People now book you because of your capability. The door is definitely opening, the conversation is continuing and people are acknowledging and appreciating Black artists and creatives.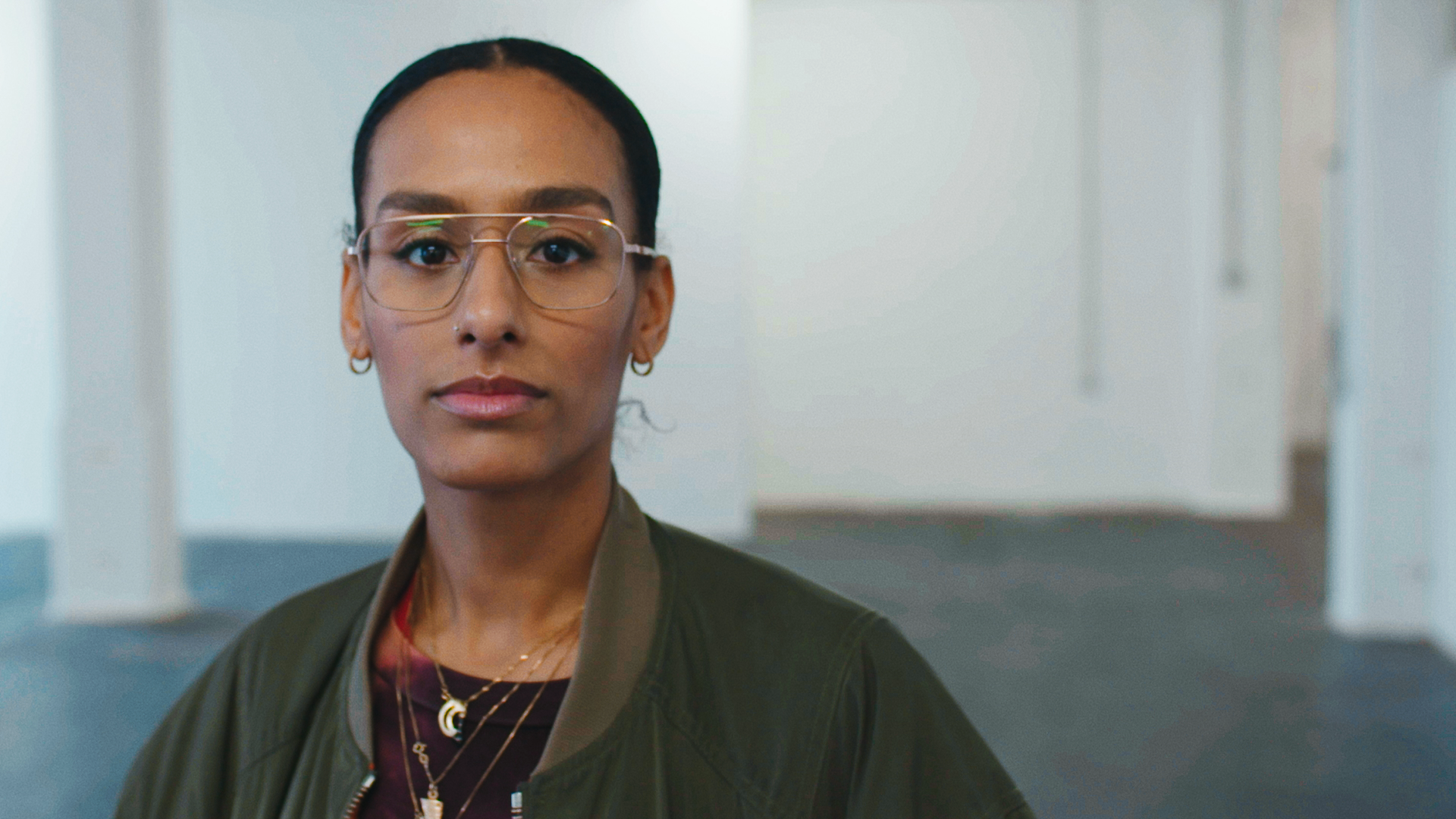 Still from Glam Squad
Ammy Drammeh, makeup artist
What advice would you give to young makeup artists finding their way in the industry?
Work hard, don't lose hope and know your worth. 
Are collaboration and community an important part of being a makeup artist and creating your own unique style?
Collaboration is essential. The making of a great fashion image is not up to just one member of the team. Without the input, energy and the expertise of all parts involved, my makeup would not translate the same way. I think the more you work with your teams, the more you learn from them — you start picking up on little details that make your work with different collaborators more exciting and without even noticing, those small details become part of your own style.
How has being a person of colour impacted your experiences in the creative community?
Being a person of colour impacts your entire existence, including your experiences in the workplace. My workplace just happens to be in the creative industry, which is probably a bit more open-minded than others, but there is still lots to do to make it a fairer and more inclusive space. 
How have makeup artists supported each other during the pandemic?
I think social media is a really good tool to communicate with other artists, especially during the first lockdown. It was good to talk about the struggles of isolation, mental health and the fears and hopes of a post-pandemic reality. 
Watch the rest of i-D's FUTURE NOW series here.