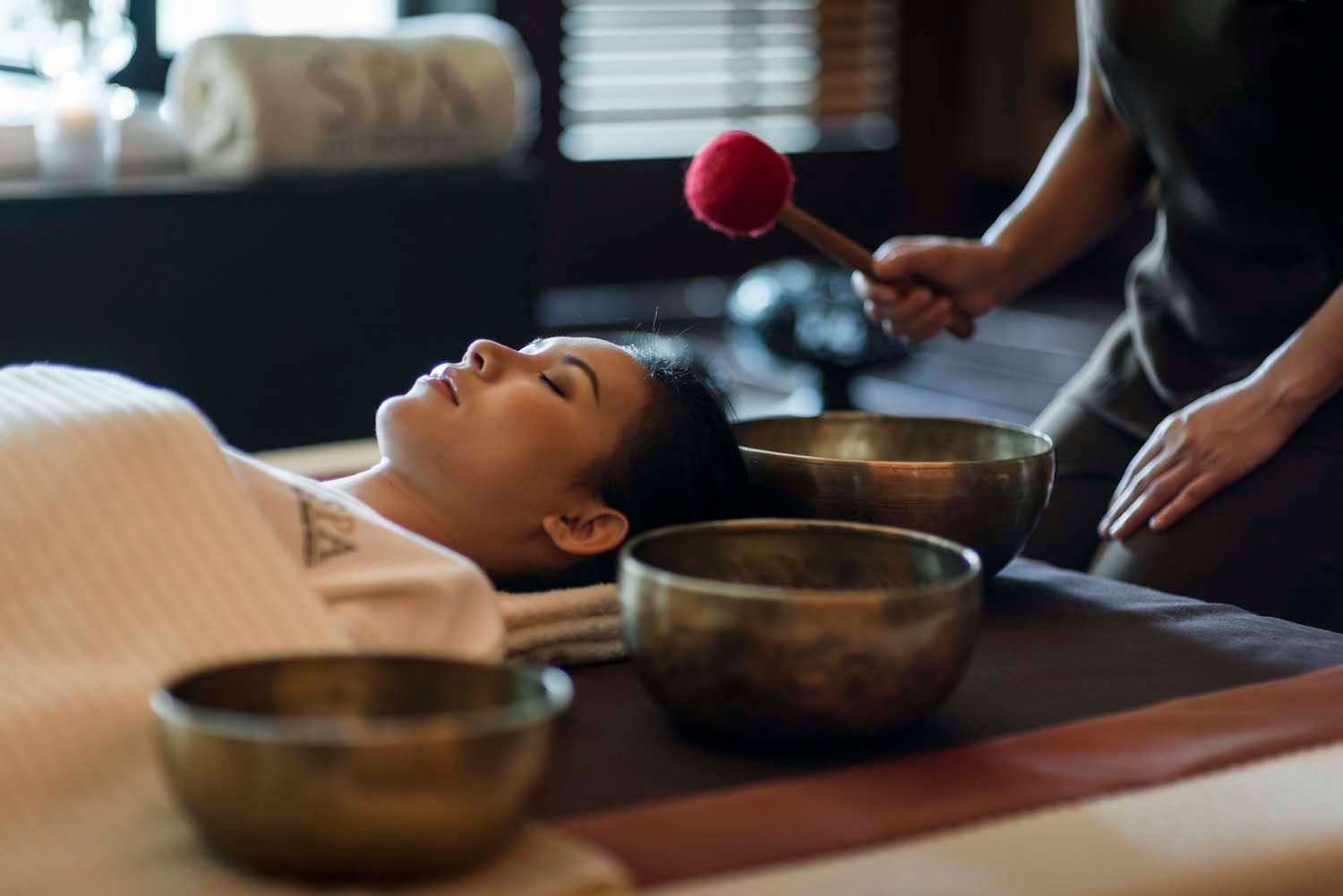 Experiencing The Essential Mind Treatment at The Peninsula Spa
With its idyllic location on the banks of the Chao Phraya River, The Peninsula Spa is the perfect place to simultaneously soothe mind, body, and soul. We swing by for a healthy dose of pampering.
We're all so inundated by technology, from our phones to our laptops, so one fine morning I decided to switch off and head to the famed The Peninsula Spa at The Peninsula Bangkok. The property itself is suitably grand – you get the feel of a luxurious tropical vacation as soon you enter – and once I arrived at the hotel's spa I was whisked down a wooden walkway and transported to another time; a simpler time, an analogue time. However, that's not to say that The Peninsula Spa is outdated. Quite the contrary, in fact, as it amalgamates the best of traditional spa techniques and modern spa technology.
Led by lilypads into my colonially-inspired private suite, I was entranced by its beauty – truly the epitome of the term 'urban retreat'. Overlooking the pool, which flows down three tiers as the terrace meets the Chao Phraya River, the view on this sunny Saturday was breathtaking. Inside the treatment room, cocooned by richly dark teakwood, jewelled hues on silk, and exotic aromas, I was definitely savouring the moment.
I chose 'The Essential Mind' treatment, which I have penned lovingly as the "ultimate trinity". More than just a quick massage with some pleasing smelling oil, this holistic treatment speaks to the mind, the body, and the soul. It was developed by Dr. Buathon Thienarrom, who drew upon her education as a nurse, as well as her expertise in Taoism, sound healing, Tibetan medicine, and mind training. Her ethos lies in "emotional alchemy" and empowering the mind to form a harmonious relationship with the body. Dr. Buathon has trained the therapists at The Peninsula Spa herself in carefully-created techniques that combine thousands of years of ancient medicine with a contemporary understanding of the body.
Continuing the theme of 'trinity', there were three stages to the treatment, engaging three senses – smell, touch, and sound. Starting with smell, I was submerged in the velvety soothing honey scent of osmanthus. The olfactory sense is powerful – a mere whiff can evoke romantic reminiscing or inspire creativity – and in that instance, time slowed down for me as I floated on a sea of serenity.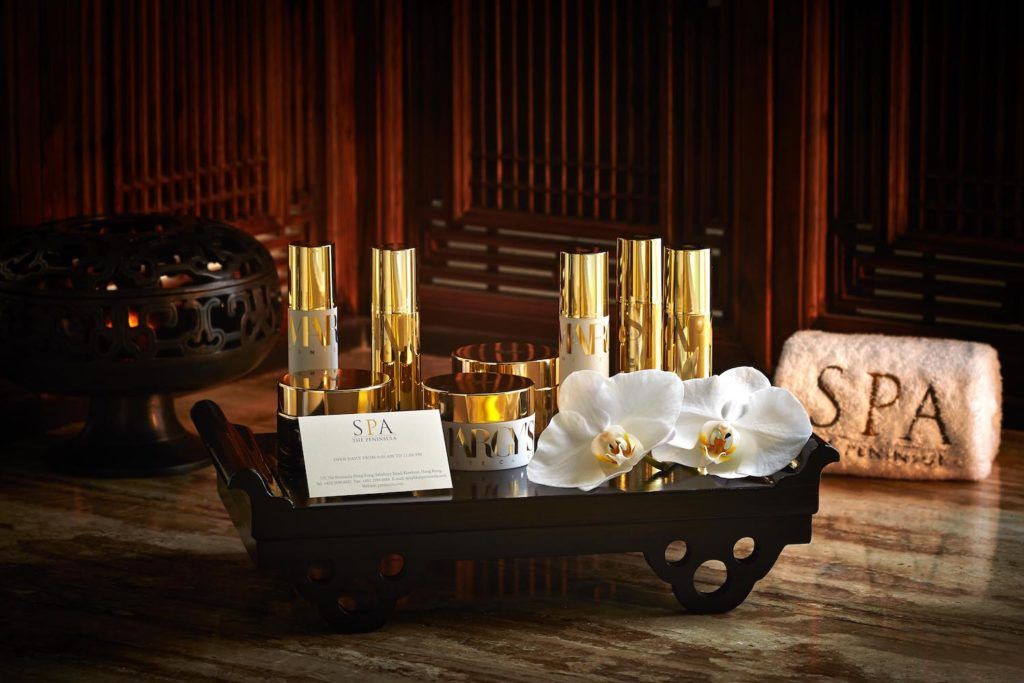 Touch was next, and the massage was given in three seamless parts. My therapist knowledgeably divulged that this was not like the traditional oil massage one expects. To treat the mind, she explained, each touch needed purpose and a potent combination of essential oils to profoundly heal the mind-body relationship. Firstly, a mix of calming basil and invigorating peppermint oil was expertly applied to my upper back and gently pressed in to relieve the tension I had been so evidently carrying. My therapist then used citrussy kaffir lime and jasmine oil floral, applied in circular motions. Finally, my acupuncture points were addressed with a heady blend of cinnamon and clove oil. With each nuanced technique, I could feel my body and spirit aligning.
The final element of 'The Essential Mind' is sound, using age-old Tibetan singing bowls, which emit a deep, palpable sound that promotes peacefulness. Tibetan monks have used them as powerful meditation tools for centuries, and they are also now very popular in present-day practices.
For this segment I was laid down on a comfy spot on the floor and covered with a cosy blanket. Eyes closed, the vibrations of the singing bowls made their way through my body. It was a transcendental experience as the waves relaxed me, protected me, and restored me. And with that, my body relinquished the last of its control and I drifted off to sleep. When I awoke, I was utterly astonished at the difference I felt in myself. It was the first time in a long time that I had been able to shut out the outside world and practice mindfulness.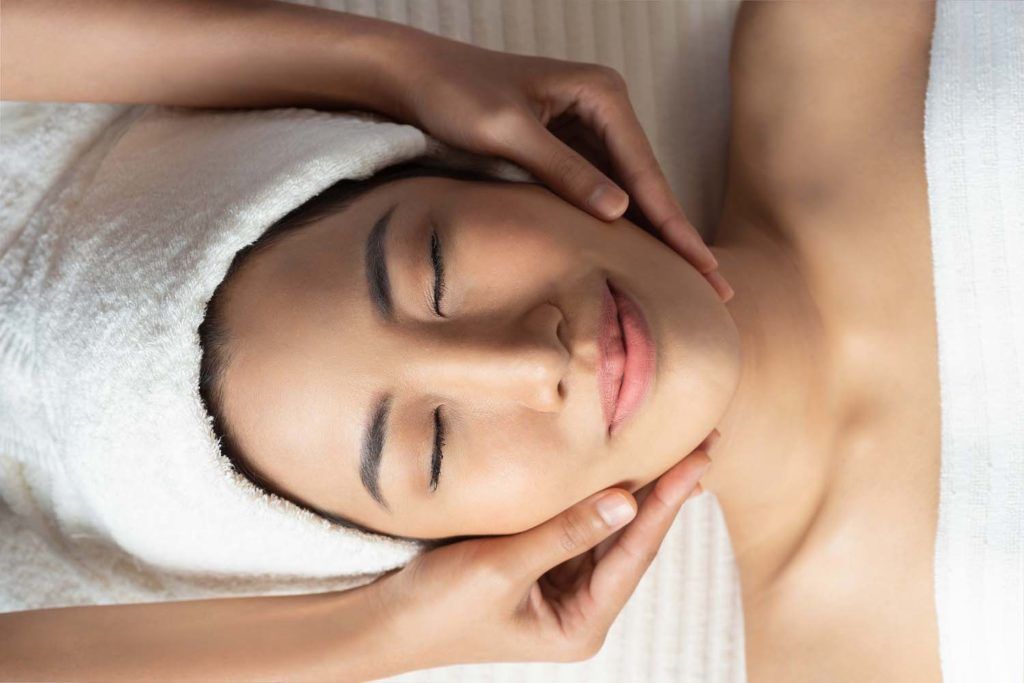 After a refreshing oolong tea, I had a bit of time until my next treatment to enjoy the steam shower and the hydrotherapy bath. Given the tremendous inner work achieved that day, my outer appearance required some attention too, so I chose the 'Super-Lift Haute Couture Facial', which uses Margy's skincare for its collagen-boosting, plumping properties.
Margy's high-performance, Swiss-made skincare hails from glamorous Monte Carlo, and is the brainchild of renowned skincare expert Margie Lombard. She personally devised this skincare to be incorporated into robust facial massages to generate noticeable effects from the very first treatment. Margie herselfflies around the world to give facials to the rich and famous, and she is highly sought after because of the incredible results she delivers.
My skin was first cleansed with a mild lotion, then thoroughly exfoliated (without any irritation). Now soft and supple, I was ready for the series of masks and facial massages that followed, each step infusing my skin with much-needed hyaluronic acid and collagen, as well as a host of other actives. I could feel my visage tightening as my therapist deftly manipulated my muscles. The final step was a pure collagen mask – so concentrated that I felt a reassuring tingle on my lips and cheeks as I was transformed – and when I looked in the mirror after I was delighted. My skin was brighter and tighter, I had cheekbones again, my under-eyes were smoother, and years had been taken off my face.
My time at The Peninsula Spa done, I left a brand-new person. With such a comprehensive treatment menu available one would be forgiven for thinking The Peninsula Spa is a venue for facials and massages only, but it's better described as a place to escape the day-to-day; replenishing, rebuilding, and renewing oneself.
For more information on The Peninsula Spa's various treatments, visit peninsula.com.