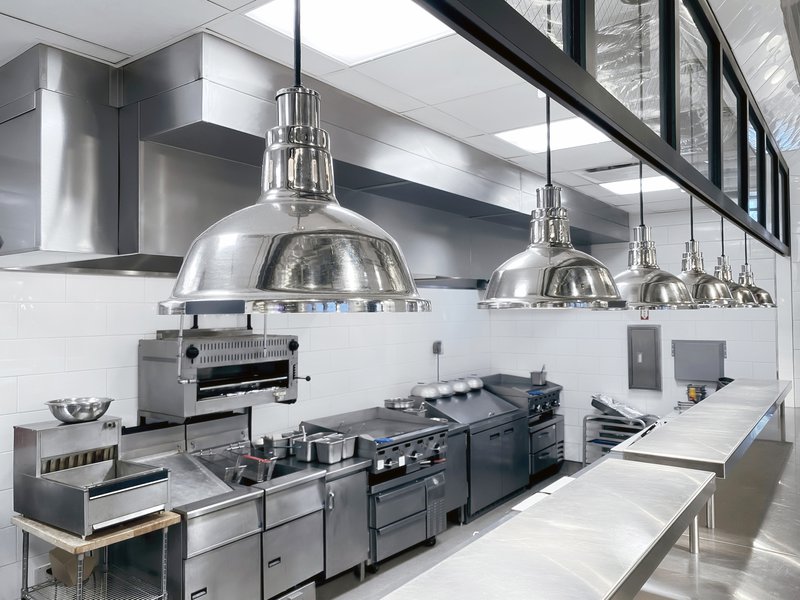 Ghost Kitchens Are Moving Into Malls: Can This Save Them?
Retail malls have been in trouble for some time now due to the increase in online shopping. Coupled with the COVID-19 pandemic, malls are really struggling. With vast amounts of space and dwindling tenants interested in renting, mall real estate investment trusts (REITs) are having to get creative. Ghost kitchens, which need space but don't rely on foot traffic, have been a great way to fill at least part of the void. But malls will still have to come up with new ways to stay in business long term.
Why are malls failing?
Massive, air-conditioned buildings and expansive parking lots need people to fill them and spend lots of money to keep this business model going. And that hasn't been the case of late. As a result, two mall REITs, Pennsylvania Real Estate Investment Trust (NYSE: PEI) and CBL & Associates Properties (NYSE: CBLAQ), have already filed for bankruptcy. Major department stores, retailers, and mall chains like Neiman Marcus, Payless, and Ascena Retail Group (NYSE: ASNA), among others, are minimizing locations, filing bankruptcy, or shutting down completely.
Although people still prefer to do the majority of their shopping in a store, especially for things like clothing, online shopping is becoming increasingly easier and more streamlined, which eliminates many of the past hurdles. This has allowed e-commerce retailers and even brick-and mortar stores to shift online and gain traction. That means more competition, vacant spaces, and overall less foot traffic to them. As malls become less appealing to their communities, many are already seeking alternative uses like warehouse space or affordable housing, which, they feel, will better serve the community.
What is a ghost kitchen?
A ghost kitchen is an online ordering and delivery-only restaurant model. There is no on-site dining, and these kitchens cater to meal delivery services like DoorDash (NYSE: DASH), Uber Eats (NYSE: UBER), and GrubHub (NYSE: GRUB), which is predicted to be a $97 billion industry worldwide by 2024. Ghost kitchens have been in existence for years, but the impact of COVID-19 has resulted in a huge spike in demand as diners choose to eat at home rather than dine in restaurants.
All this is why many brick-and-mortar restaurants are switching to the ghost kitchen model. Ghost kitchens can open new locations faster and for less money, as well as choose less trendy areas, which reduce rent, save a significant amount of money on staffing, and are more efficient to run. Lower costs and equal or potentially larger markets mean this is an industry investors should pay attention to.
Can ghost kitchens save malls?
Kitchen United, a ghost kitchen service, has entered into new leases with a mall in California, having raised $50 million for continued expansion in the mall sector. Meanwhile, Simon Property Group (NYSE: SPG), Accor (OTCMKTS: ACCYY), and SBE Entertainment Group have partnered to create C3, a virtual kitchen company that should open upwards of 200 locations in 2021.
These new tenants and definitely growing trend is surely good news for struggling malls, but the massive scale of many malls means ghost kitchens, however fitting, won't be able to fill the entire void. It will take thinking outside the box, just like these restaurants have done, to adjust to a new normal.