How Video Helps Fashion Brands Sell More Online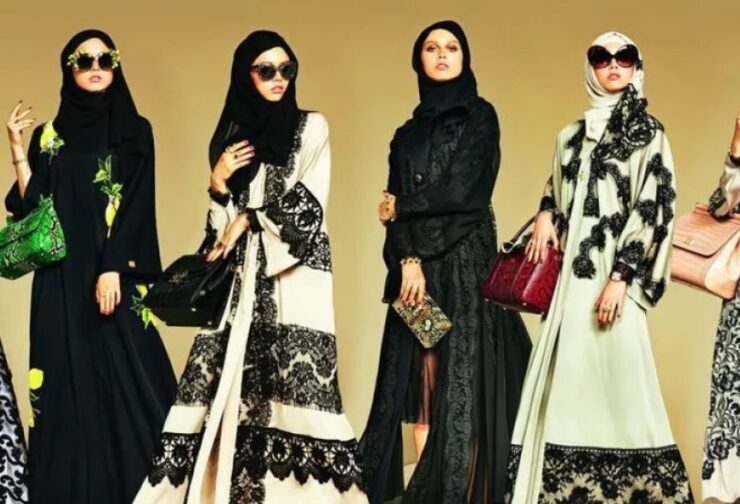 As the digital space becomes increasingly competitive, video marketing emerges as an essential tool for fashion brands to generate sales.
Video marketing has many benefits for fashion brands as it helps them connect with their desired clients better, especially those who are 18-34 years old. Video also improves conversion rates, and a recent study found that shoppers who watch videos about an item spend twice as much as those who don't watch any videos.
Video brand presentations make sense at festivals, trade shows, and other events. There is ample attendee interest, and they are willing to watch videos, providing brands with an opportunity to stand apart from their rivals.
From the audience's perspective, it is easy for them to understand the benefits of buying from a brand that uses videos as its marketing medium. It's easy for them to identify with the brand through visual presentation. And when that happens, there is greater trust in the brand, leading to a better purchase decision.
So, how does video supercharge the apparel industry's marketing efforts? Continue reading to find out.
9 ways video helps fashion brands boost their sales
Video has helped countless businesses garner sales, and the fashion industry is no exception. Here are some ways that video marketing can help fashion brands reach more customers and boost sales:
1. Attracts more customers
Online video advertising has increased more than five-fold in the last two years. It was here that we saw many marketers and brands use videos as their marketing medium.
Most brands are using videos to market products and services of their business that are relevant to customers in an effort to increase conversion rates. For example, fashion brands such as Adidas, Reebok, and Nike have used online video marketing as their key selling point to attract customers.
2. Engage the audience better
It is easier for customers to engage with a video brand directly than a text or a banner ad. Thus, fashion brands can build better trust with their target audience by presenting their brand more appealingly. It is better for the brand's success if it can show customers what it has to offer through an engaging, well-shot video.
3. Create a brand image that is associated with good quality
Video branding helps companies put online videos as part of their marketing strategy, simultaneously encouraging customers to buy from these brands. Video editing tools should be used to create short videos that can show the brand's lifestyle and corporate values. Customers tend to perceive this as an "up-to-date" company with better quality than other competitors.
4. Improve brand recognition
Online video marketing can be a plus when it comes to brand recognition. After all, videos are typically watched from the first frame to the last, and most customers will take note of the brand.
With video editing tools, fashion houses can produce high-quality promotional videos to boost their brand recognition. Video marketing is compelling in terms of creating positive awareness and helping consumers recognize your brand.
5. Attract new customers
It goes without saying that video content can help your business attract new customers, particularly at an online venue where they are hungry for such information. You can use an online video editor to showcase the brand's personality and show off the benefits of your products and services. This is easier to do with video than a static advertisement or text that customers typically find more challenging to understand.
Moreover, video marketing helps brands create an online catalog of their product launches that can be updated in real-time.
Fashion brands can effectively present their apparel lines using several videos showing different colors, models, fabrics, etc. Plus, with online video marketing, fashion brands can also showcase related items such as jewelry and other products that complement their apparel lines.
6. Higher conversion rates
Video marketing generates a lot of attention, allowing brands to engage customers. Most people view the video right after landing on the website or blog post. Thus, the fashion brand can build trust with the audience – which goes a long way in creating a positive first impression.
7. Lead generation opportunities
Video marketing can also help fashion brands maximize their value for money by enabling them to sell more at once than in individual posts. After all, if you are promoting one item per video, you are less likely to generate more sales than if you are uploading different items in each post. The latter ensures that your audience can view them all at once.
8. Greater brand loyalty
Since video marketing helps build trust, it is harder for customers to forget the brand they are dealing with. This means that the customer will come back to the same brand repeatedly and also tell their family, friends, and colleagues about it, leading to greater brand awareness. This contributes significantly to better long-term relationships with customers. As a result, fashion brands can retain loyal customers in their database for future sales.
9. Improves search engine rankings
Best of all, video content helps companies improve their search engine rankings. Videos influence search engines and are much more human-readable than text or images, which are typically used for marketing. Using video in your blog posts and other online content not only makes it more enticing to customers; it can also help your site rank higher on search engines.
In closing
When it comes to online marketing for fashion brands, video marketing is the clear winner. It has been somewhat difficult for fashion brands to spread their message efficiently on the internet in the past. But, with the increased popularity of mobile phones and people's desire for videos as part of their day-to-day lives, this is no longer the case.
The bottom line is that video marketing can be the cornerstone of a fashion brand's marketing strategy, giving it online visibility like no other type of content.