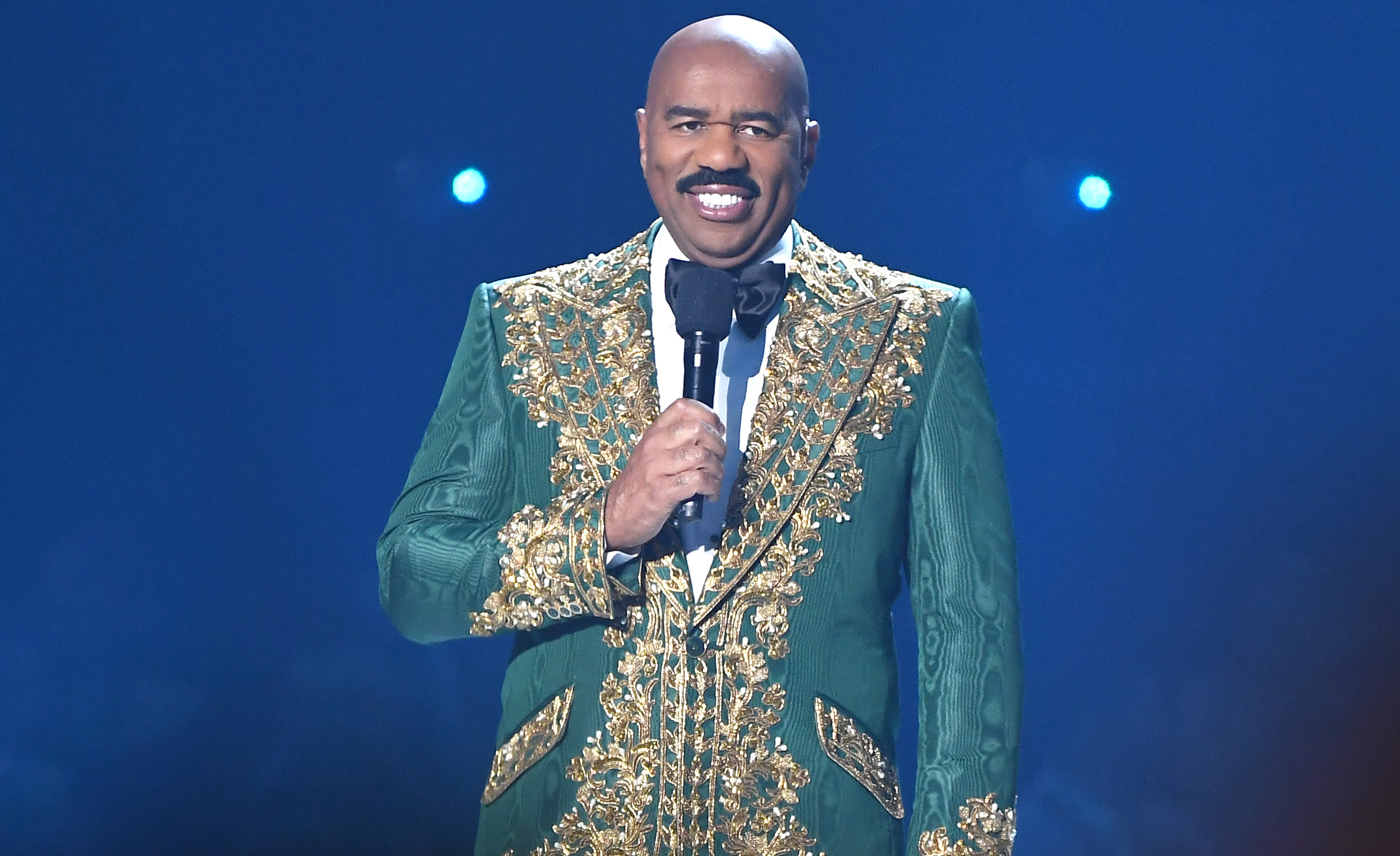 Steve Harvey's Bold Fashion Shoots Lead to Cartoon Character Comparisons
Steve Harvey has become an unlikely fashion blogger in recent months with his outfit photos generating a huge reaction from fans.
The 64-year-old is known to most as the mustached presenter of Family Feud where he usually dresses in understated suits, but Harvey has taken to embracing color in a big way on his days off.
On Thursday, Harvey became a trending topic on Twitter after his latest outfit post sparked a wave of hilarious memes.
Dressed in leather pants, a bright cobalt blue jacket and chunky black boots, social media users can't help but compare his compelling sartorial choices to that of many cartoon characters.
"Steve Harvey and his stylist are going crazy," joked one fan.
While another compared to Harvey to
"carti got steve harvey dressing like a bisexual vampire wtf is going on," joked another.
"Steve harvey preparing to fight some curses," said another.
Last week, Harvey turned heads in an audacious all-green ensemble, prompting numerous supervillain comparisons.
"This might be the best Steve Harvey meme I've ever seen," reads one tweet.
Another tweet reads: "steve harvey on his disney villain era."
"Steve Harvey: its too late Batman I've already poison the water supply. soon everyone will become thirsty and you know what comes next mahahaha."
Harvey's daughter Lori is dating actor Michael B. Jordan and the host recently opened up about their relationship.
"I don't speak publicly about this type of stuff, but I'm happy for my daughter right now. I really am," Harvey told People. "It's the first time I've been happy for her [in a relationship]. And it's the first time she's been happy."
"He's just a good guy," Harvey said of the Black Panther star.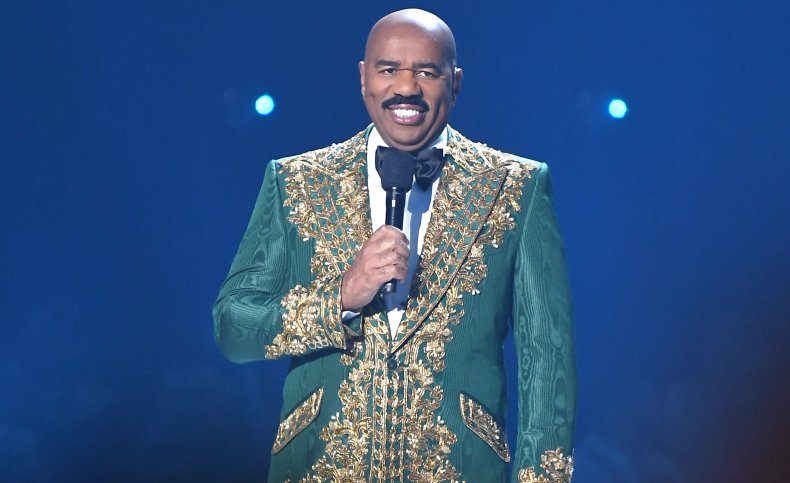 "If he wasn't, get him out of here, 'cause I have ways. But I can't say nothing bad, man. He's just got a great family, man. He's a spiritual guy."
Joking about Jordan being named sexiest man alive, Harvey said: "He's not the sexiest man alive to me, at all. I haven't seen it. I haven't seen anything sexy yet.
"But I'm a father. I don't give a damn if you [are] cute," he continued. "I just want somebody to treat my princess the way I treat her."