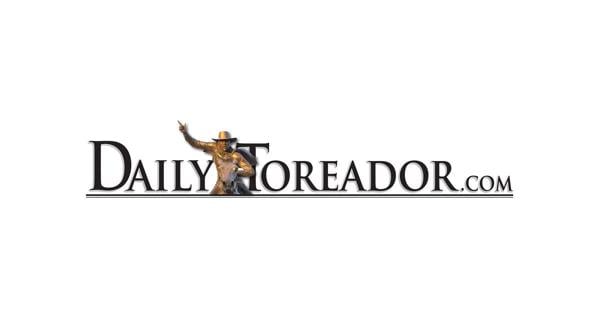 Summer fashion trends bring bright colors, positive vibes | La Vida
It is time to put away the neutral colors, the puffy coats and the Lululemon tights. With summer approaching quickly, fashion trends have begun to change all around.
The color of 2022 is Veri Peri, which will be an evident color in this summer's fashion trends.
"There's a lot of purples going on. Hot pink is trending. There's other colors like a lot of pastels but then really bold colors like red, orange and yellow," Natalie Clark, a fourth-year apparel design and manufacturing student from Frisco and the president of the Hi-Tech Fashion group, said. "I feel like last summer it was a lot like neutrals. And I think like this summer, everyone's wanting to have more bold colors or bright stuff in our wardrobe this year."
Jacob Jolea, a second-year apparel design and manufacturing student from Cypress said the 70's are returning this summer.
"There's also going to be like a lot of like, vibrant like saturated colors, whether it be like tangerine, or even electric purple or kelly green is going to be a lot of those just because like we're looking to see like that like positive like pop of color," Jolea, a Hi-Tech Fashion Group member, said. "I definitely think there's gonna be more light and flowy fabrics. everyone's really like, taking in a lot of the hippie, 70s look."
Jolea said these bright colors bring positive vibes that are needed in the world right now.
"We're looking for very positive vibes like It's like this next summer especially with everything going on with the global pandemic as well as like the war and Ukraine," Jolea said. "I think we're definitely looking for something positive and a lot of times clothing is that outlet.
Along with bright colors, matching sets, especially workout sets, are going to be very popular this summer, Clark said.
"Matching sets, like, one of those workout tops, the matching tennis skirt or shorts that are really trendy right now," Clark said. "Or even workout dresses, those are super trendy. Those athletic style dresses, I think are gonna be really big this summer."
As for shoes, Clark said braided heels and chunky heels will be super popular for summer events.
Slides are making a comeback as everyday summer shoes, Jolea said.
" I feel like they're comfortable," Jolea said. "But people are gonna want to bring them back as something they can go out in because it's really easy and functionable for summer time."
Jolea said these summer fashion trends have already begun to spread, especially through social media.
"I think trends typically spread well. There's a lot of different ways that spreads while they're at the bottom up from like, basically like the everyday people as well as it'd be your influencers, them starting things as well as like from like, the top to the bottom, whether it be like from the runway … but definitely spreads a lot through like the media and our social media outlet."
Mattison Block, a first-year apparel design and manufacturing student from Argyle and a member of the Hi-Tech Fashion Group, said jewelry trends have also changed.
"It seems like everyone is still really into the gold jewelry trend and the layering of the gold necklaces and then maybe some beaded jewelry as well," Block said. "I've seen a lot of things that are about supporting small businesses, and a lot of small businesses do their own things like beading and jewelry and things like that. So basically like necklaces that you can get in the water with or can shower with or anything like that. Those are the kind of things that people want to use for the summer."
As for clothes, Block said she sees matching sets being dressed up and dressed down during this summer.
"It's just so easy, like you can never go wrong with a matching set. You'll always look put together because it looks like you took a lot of time to pick something out when really it was just already picked out for you," Block said. "I've seen a lot of beach pants like linen type pants with a matching linen button down shirt kind of like the beach cover up but you can also dress it up and go to dinner."