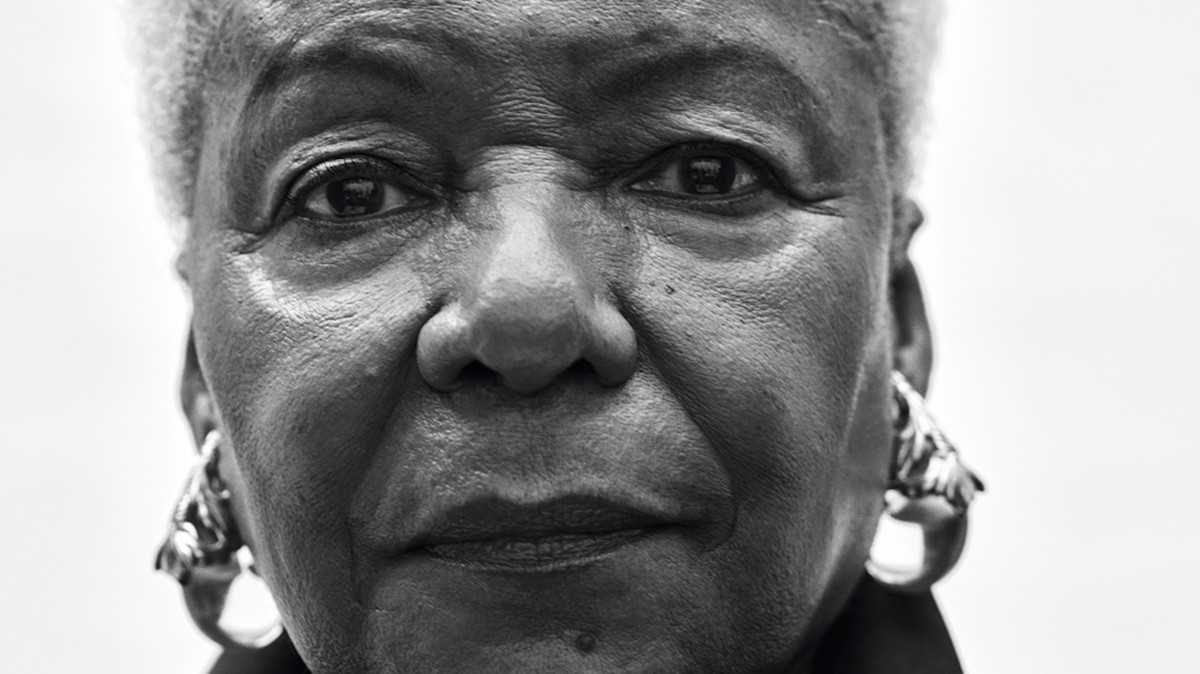 The incredible history of Audrey Smaltz and the Ebony Fashion Fair
This story originally appeared in i-D's The Darker Issue, no. 365, Winter 2021. Order your copy here.
There are a rare class of entertainers whose voices are embocrated with an electricity that rushes out their throats, with the power to lift you out of your seat and your very skin. Audrey Smaltz, the legendary and masterful commentator for Ebony Fashion Fair – the world's longest running travelling fashion show – has a wide-open tap to that divine energy. She might be the keeper of its flame. At an ageless 84, she has still got me hyped just from a phone call. Audrey made me scream for fashion without ever seeing a thread. She made me feel the Black excitement, the Black excellence and the soul and sublime trickery of the performance of Black style. She leaned on some words, pumping others like a golden era freestyle rapper, a ringmaster, a crooner, a griot. I gladly went anywhere Audrey Smaltz's voice led.
First stop: Uptown, baby. She was born on the Harlem River. To ask her, she'd say "I am Audrey Smaltz. I was born, bred, toasted, buttered, jellied, jammed and honeyed in Harlem!" The Harlem River Houses to be precise. And don't you dare call them "the projects!" They were built in 1937, the year she was born. She didn't know her family was poor because to her, Harlem was heaven. "We had everything. We had washing machines, we had refrigerators." The simple dignities of modern life afforded to most white folks 40 blocks south of her, she recalled as a luxury, a point of pride. "We were high class. We were living high on the hog, dawlin'. Everybody had a Christmas tree. We were poor, but we didn't know we were poor."
Audrey revered the Harlem River Houses as if they were the Palace of Versailles. She recalls space, education and access with utter marvel. "We had rooms in the basement where the ladies could play bridge. We could play chess and ping pong and listen to stories. We had our own library." The adults in the community shared their talents with their children. She had drawing lessons, piano, singing, tap and toe-dance lessons. They had sports teams. Audrey was a shortstop on the softball team. Mr. Gregory Moses was their coach. Father of Bob Moses – an academic, activist, and first field secretary for the Student Non-Violent Coordinating Committee. He was Audrey's boyfriend and prom date at the prestigious Stuyvesant High School. Audrey wore a "quietly dramatic" blue dress. Taller than her Harvard bound date she wore Capezio slippers. "I didn't have copies. The real deal. That was a lot of money then."
Immersed in the beauty, genius and ambition that was Harlem in the 40s and 50s, her destiny for the stage was recognised and nurtured. Her mother sent to the Ophelia DeVore School of Charm, on 271 West 125th Street. Considered a pioneer of the "Black is Beautiful" movement, Ophelia was a successful model (often mistaken for white), who was the co-founder of Grace Del Marco Models in 1946. Two years later, she founded her charm school. Audrey Smaltz entered the school doors at fifteen.
Her teacher at Charm School? Beulah Elizabeth Richardson, the actress and author professionally known as Beah Richards, who was later nominated for an Oscar for her stunning performance in Guess Who's Coming to Dinner, alongside Sidney Poitier. Beah taught the girls how to walk and how to become fascinating. "She taught us how to enter a room."
She dexterously absorbed the teachings and the economic opportunities. Quickly becoming a teenage model instructor, she made $5 an hour. As part of the training, they conducted "fashionettes": mini-mock fashion shows. "Miss DeVore would sit at the table with her microphone, and do the commentary. One day, I went over to Miss DeVore and said 'Miss DeVore, I can do what you're doing.' She said, 'Sit down here, and do it then!' And that's how I got into it."
She did it. And a star was born, and about to hit the road. Audrey set her sights on commenting, and as a commentator, Audrey Smaltz was singular. She was spectacular. And Eunice Johnson – creator of The Ebony Fashion Fair in 1958 (which ran until 2009) – saw her potential.
Ebony Fashion Fair at its height would do thirty cities and one hundred and eighty seven shows a year. In its over fifty-year run, it raised more than $55 million for African American charities. Early on, its troupe of thirteen models, three- piece band and commentator had to stay in the homes of "undertakers, doctors, lawyers and Indian Chiefs. You stayed with the Black professionals." This was because many hotels in the South were segregated. They travelled around America on a custom Greyhound bus packed with European designer clothes.
In 1970 Audrey Smaltz entered the fair. She crafted scripts from words and ad copy she researched from fashion magazines, then put her genius spin on it. "What to wear on Sunday when you don't get home 'til Monday!" This, for instance, was how she introduced a sharp grey suit with a silver fox. "People freaked out 'cause that happened to everybody. I didn't have to tell them it was grey, and that it was a silver fox. They could see all of that!" It's the way she says it. The pauses, the elongated words. Audrey Smaltz swings. She could also sell. She wove the show's sponsors in her storytelling. "We had Sears as one of our sponsors, and I had to go to Sears and get an outfit, and I put it on one of those fine guys. And, I was saying 'this is Valentino from Rome, Yves Saint Laurent from Paris.' And they're hearing all that. And then I'd say, 'Ladies and gentlemen, if you can't get to Paris, go to Sears!' The people screamed." When one of her divine girls would slink down the runway in a clinging jersey dress, Audrey Smaltz was inclined to say, "and what do you suppose she has on underneath? Hanes pantyhose!"
The Ebony Fashion Fair audience was not your typical crowd. "They dressed to the nines. They tried to outdress the models because the people were the fashion show, honey. They were glamorous."
Audrey Smaltz loved her models. She loves her people. She recalled so many names, cities and lives: "I had the most fabulous model, Claudia Tate. We had Marlene Hunt from Pittsburgh, Pennsylvania. Drop- dead. She could walk! Oh, she was so elegant. Fran Cooper with her big feet, honey! She had a special walk." And they walked. The show was rigorous, and each model would have ten to fifteen looks. "We introduced everybody, their name, city and occupation. Sportswear, then day wear. We did loungewear, swimwear. We went to cocktails then to evening and a grand ball, where the gowns got more and more glamorous! We always ended with the bride and the groom. That was our show!"
Getting over two hundred garments for each show was also an act of radical dignity. High-end designers would not let Black outlets or organisations borrow samples, so they would fly to Europe to visit the Houses of Yves Saint Laurent, Pierre Cardin, Paco Rabanne, Givenchy, Valentino among others, and buy directly from the collections. Most designers couldn't comprehend two Black women spending tens of thousands of dollars on their clothes. There was neither idea nor respect for the energy and the fun that the glorious Black bodies would bring to their clothes. They walked a thousand runways to the delight of Black America. "The designers didn't understand sometimes. And I said, 'Well, she's buying it'. I'll never forget, I wrote a cheque for $50,000 for Valentino. Honey, we were writing those cheques!"
Audrey is clear on the who- was-a-walker distinction, in and out of the Ebony Fashion Fair. Musing on some of her favourite models: "Billie Blair walked her buns off. And she was fabulous." I told her that filmmaker Julie Dash said that her sister described Billie Blair as the Charlie Parker of the runway. "Well, you know Julie's sister could model – Charlene Dash. Charlene was in Vogue before we Black models had the cover. Beverly Johnson got the first cover, but Charlene Dash was in before that issue! That child was the prettiest.
Audrey Smaltz was the voice of The Ebony Fashion Fair for seven magic years. Then, she went on to build one of the biggest back stage businesses, The Ground Crew, mentoring and exposing hundreds of young people of colour to the fashion industry. She did that until she was eighty. Audrey Smaltz is more than a national treasure, she is a living archive of American Fashion and Black Genius.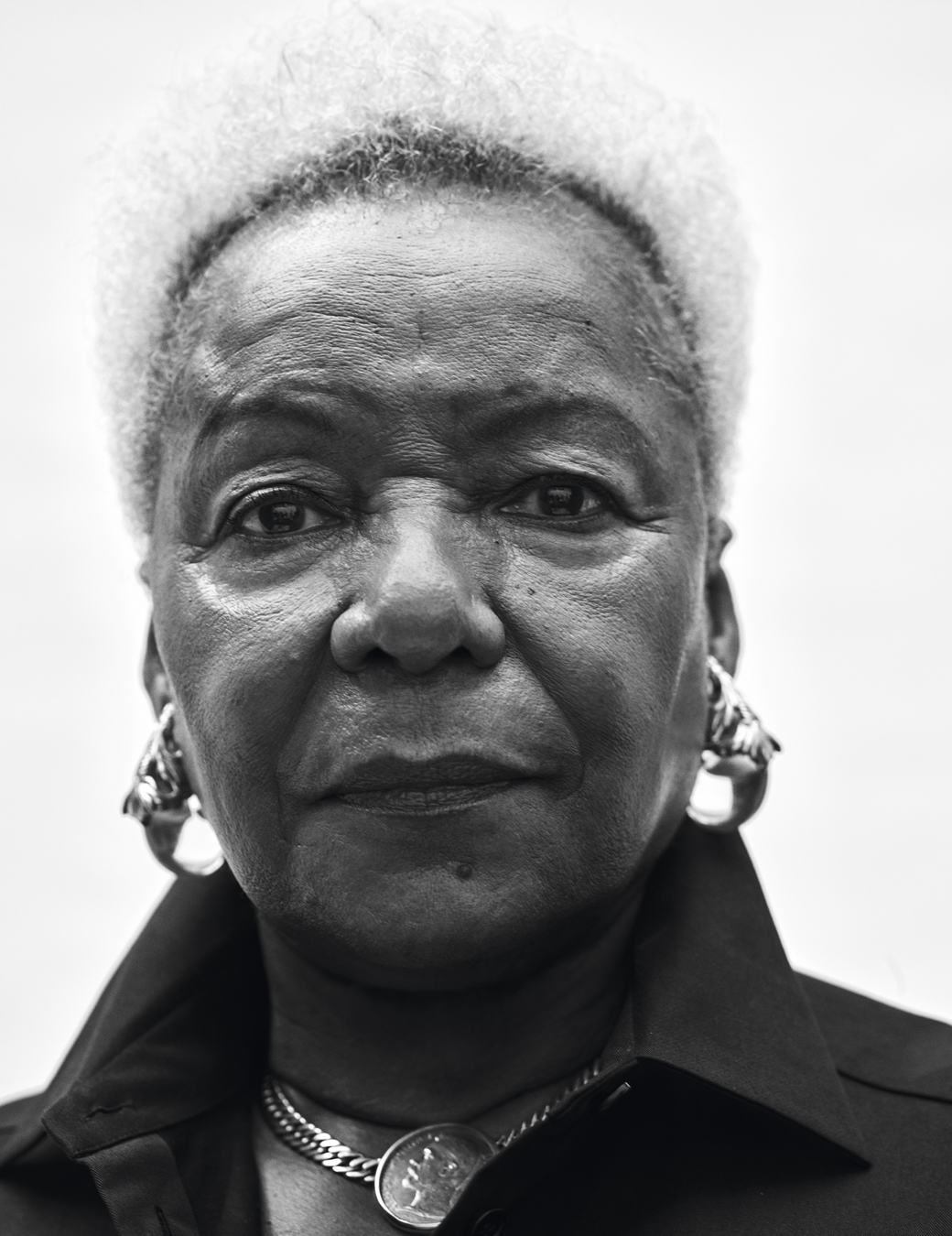 Audrey wears shirt THE ROW. Jewellery model's own.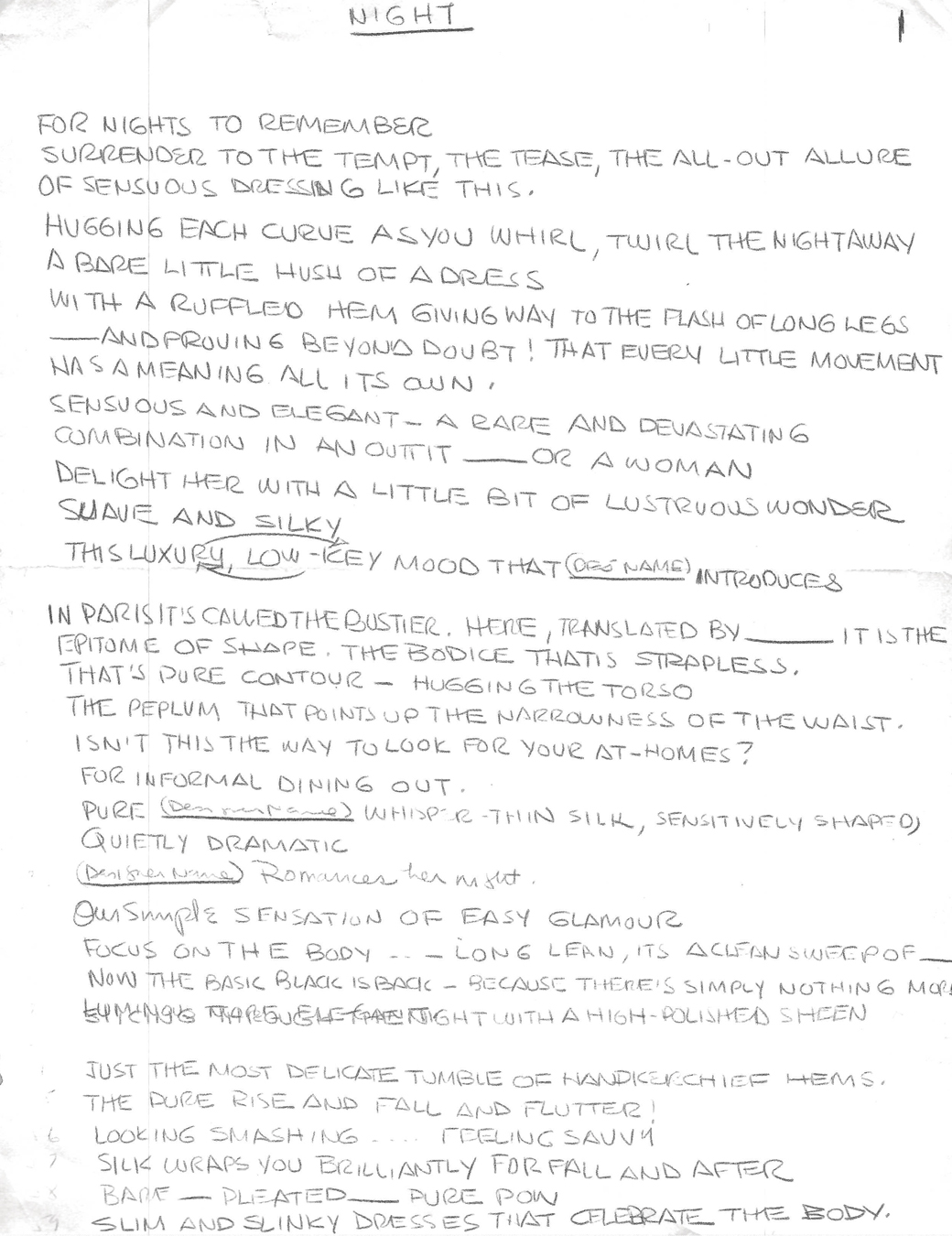 Credits
---
Photography Mario Sorrenti 
Fashion Alastair McKimm
Hair Akki Shirakawa at Art Partner using Oribe
Make-up Kanako Takase at Streeters using Addiction Beauty
Nail technician Honey at Exposure NY using Smith & Cult
Photography assistance Kotaro Kawashima and Brett Ross
Digital technician Chad Meyer
Fashion assistance Madison Matusich, Milton Dixon III and Casey Conrad
Hair assistance Rei Kawauchi
Make-up assistance Kuma
Production Katie Fash and Layla Néméjanski
Production assistance William Cipos
Casting director Samuel Ellis Scheinman for DMCASTING