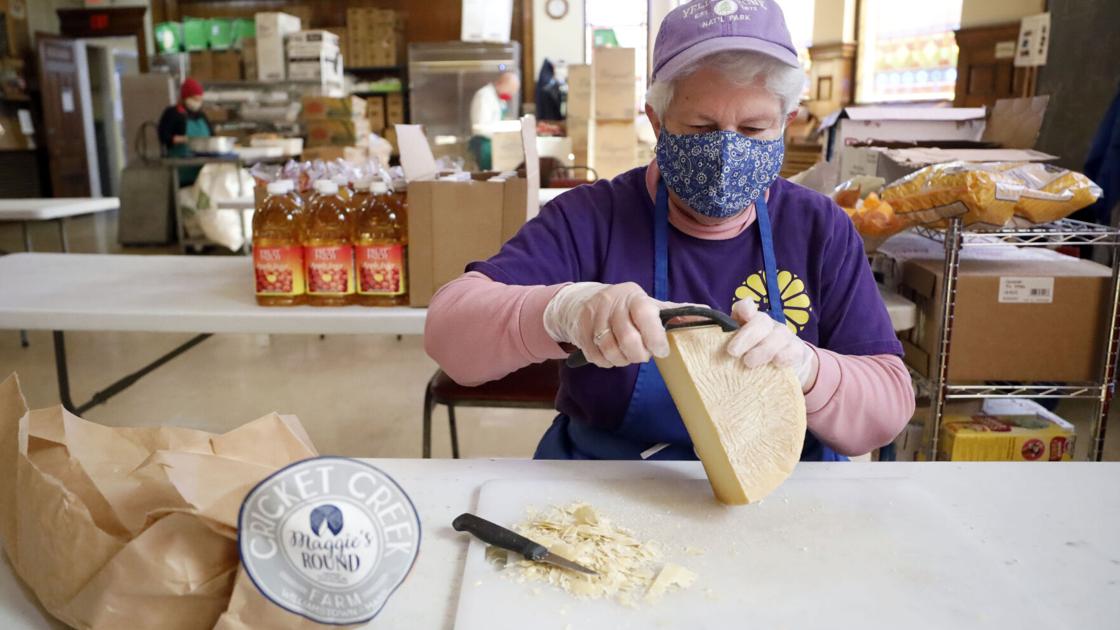 These markets sustain people, farms of Berkshires | Health And Wellness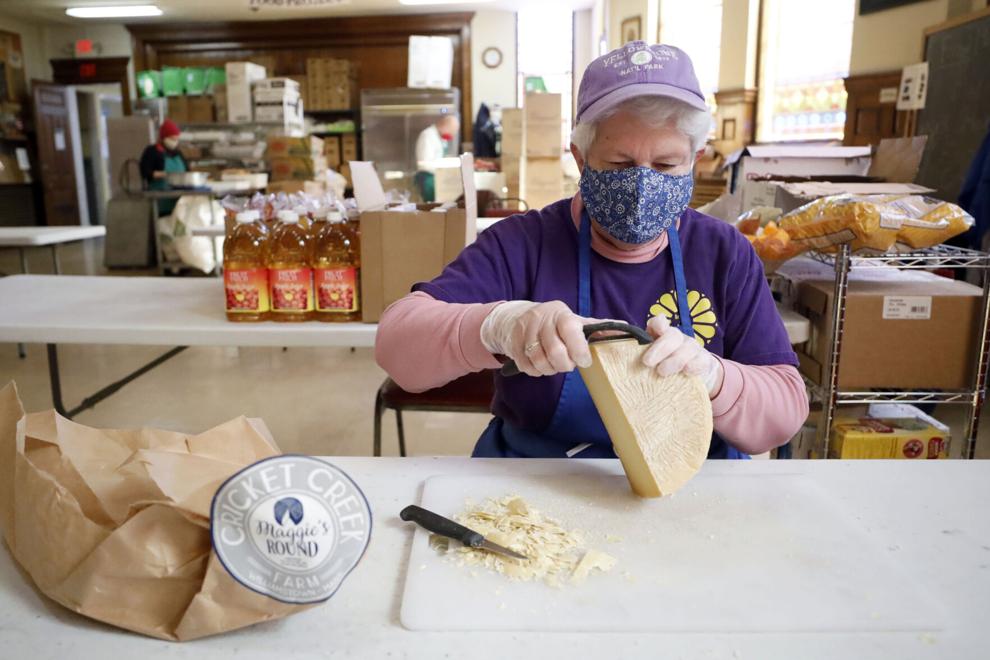 How do you spell sustainability? (Hint: There's lots of vowels.)
Wild Oats and Berkshire Food Co-op seem to have it figured out.
They know — from their checkouts to their boardrooms — sustainability is not just a long word in their mission statements. It's lived daily.
Head into either store in Northern and Southern Berkshire, and you'll find two human- and ecologically-minded and member-owned nonprofit businesses steeped in sustaining their communities.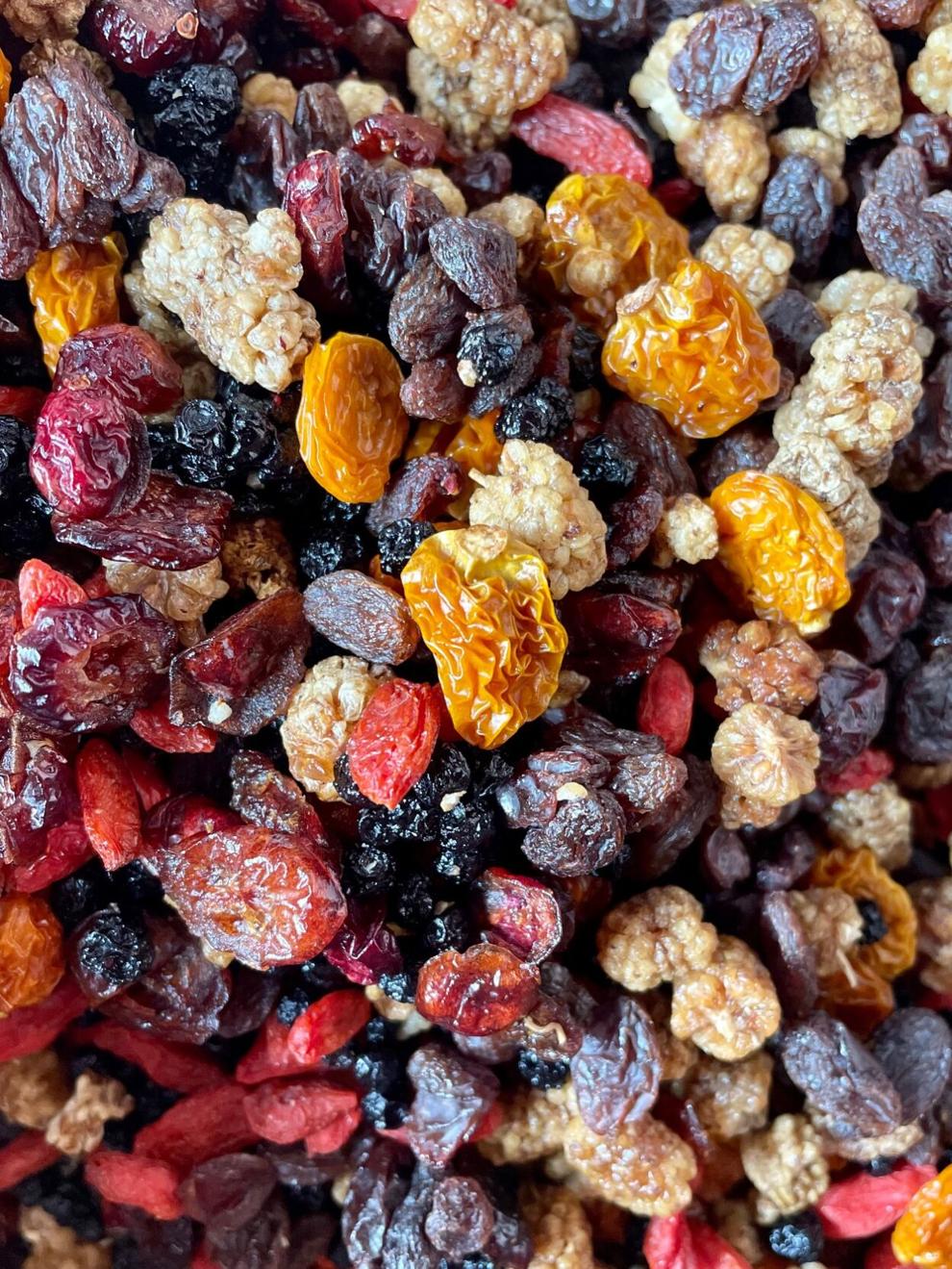 All their efforts are directed at being a part of a Berkshires that can hold itself up economically, culturally, socially and environmentally, similarities that make them easy partners.
"We both use sustainable energy sources, we both support local agriculture/producers, and we both support critical local organizations working in our communities," says Scott Menhinick, Wild Oats marketing and owner relations manager. "Sustainability isn't just about environmental stewardship; it's also about creating a thriving local community."
The warmer, softer side of cash
In dollars and cents in 2020, the two co-ops infused upward of $2.6 million into the region's farms, local goods producers and service sectors; that doesn't include what they spend for national brands or at businesses like News England Newspapers Inc., which they also help sustain financially.
The co-ops also directly sustain our most vulnerable residents and the environment, with monthly donation efforts, a la their Round Up for Change and Nickle Back Thursday fund drive events, the latter only at the Great Barrington market.
The nonprofit duo and their shoppers have raised tens of thousands of dollars for local beneficiaries in need, such as The Brien Center (behavioral health and addiction services); the Elizabeth Freeman Center (domestic violence and sexual assault); and the Hoosic River Watershed Association (water protection), to name a few.
A link to local food, product makers
David Kelly, Berkshire Food Co-op assistant center store manager, is one of the people who stands as the link between food distributors and shoppers, and makes decisions on product sustainability every day.
Kelly says supporting local food producers pays off in several ways, perhaps most significantly as one of the best ways to combat climate change.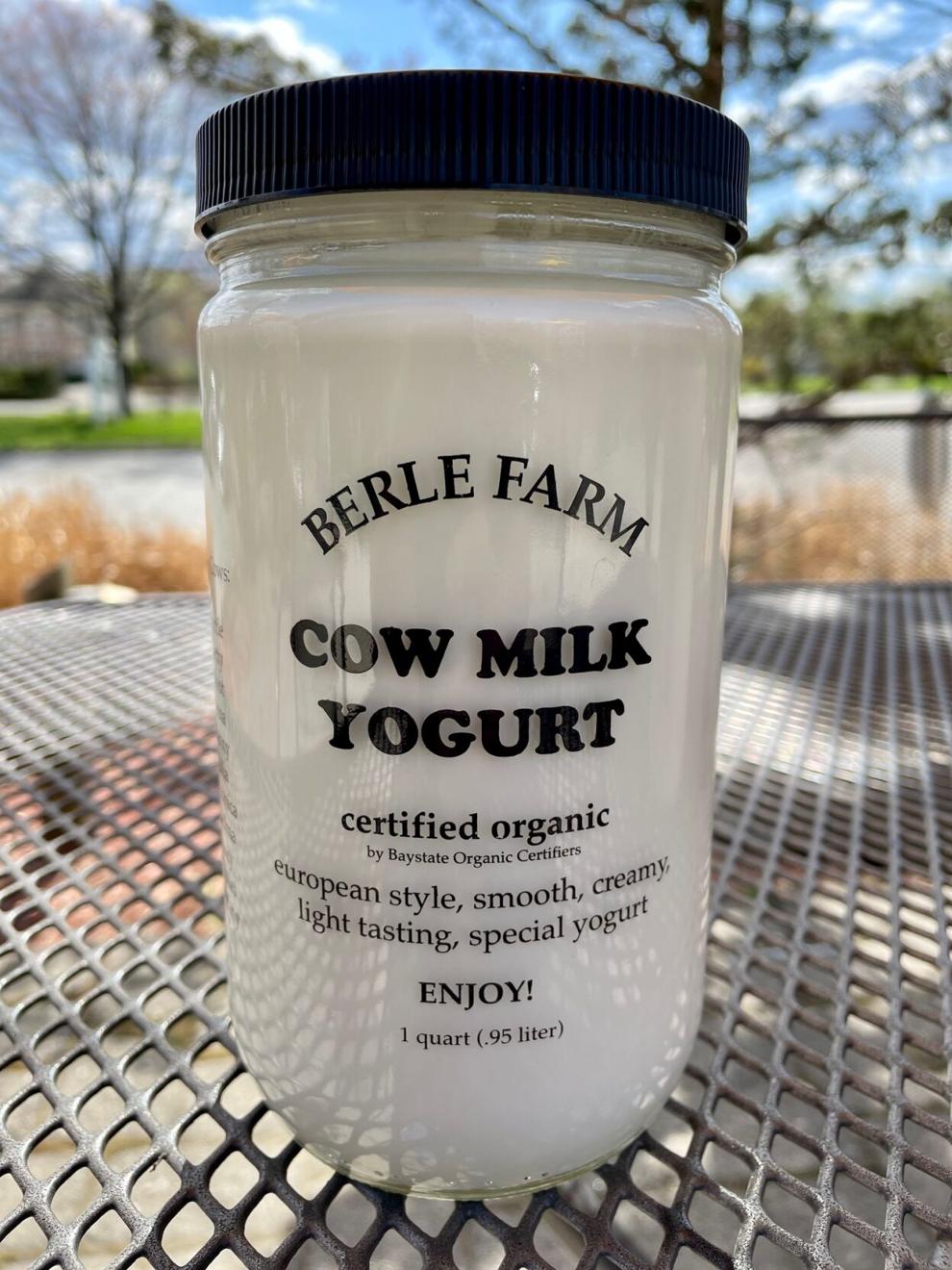 "Buy local as much as possible. This supports our local farmers instead of big factory farms. Large factory farms are one of the biggest contributors to climate change, not to mention the unethical treatment of our animals and land," says Kelly. "Also, all of the local farmers and purveyors that we work with here at the co-op are dedicated to sustainable practices and the good of our community."
Reduces carbon footprint
Leigh-Anne Nicastro manages prepared foods, bakery, meat, seafood and cheese at Wild Oats. She agrees, saying buying local reduces the market's and related vendors' carbon footprint, because out-of-season items need not be shipped in from far afield. Both co-ops aim to do the lion's share of their ordering from suppliers within 100 miles of their stores.
"By supporting our local food system and eating more seasonally, we are able to supply the best product at the best time," says Nicastro.
Like her co-op peers, Nicastro visits with all her local suppliers, conversing about land stewardship and animal welfare.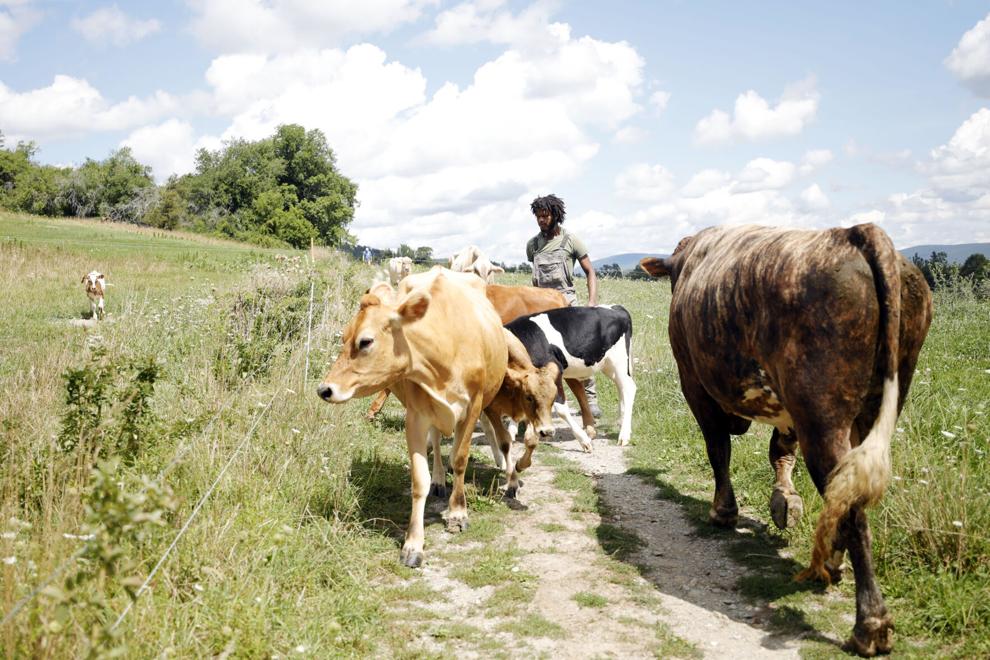 "There is an open dialog, and we create a trusted relationship. That relationship supports local economic growth and strength that we pass on to our community," says Nicastro. She adds that having a single source for meat, seafood and dairy makes for a much cleaner product, too.
Farm visits a special part of job
Guy Caswell, produce buyer at Berkshire Food Co-op, says site visits have been a part of the co-op's rich history. As the liaison between the farmer and customers, Caswell gets to know his farms, farmers and products personally.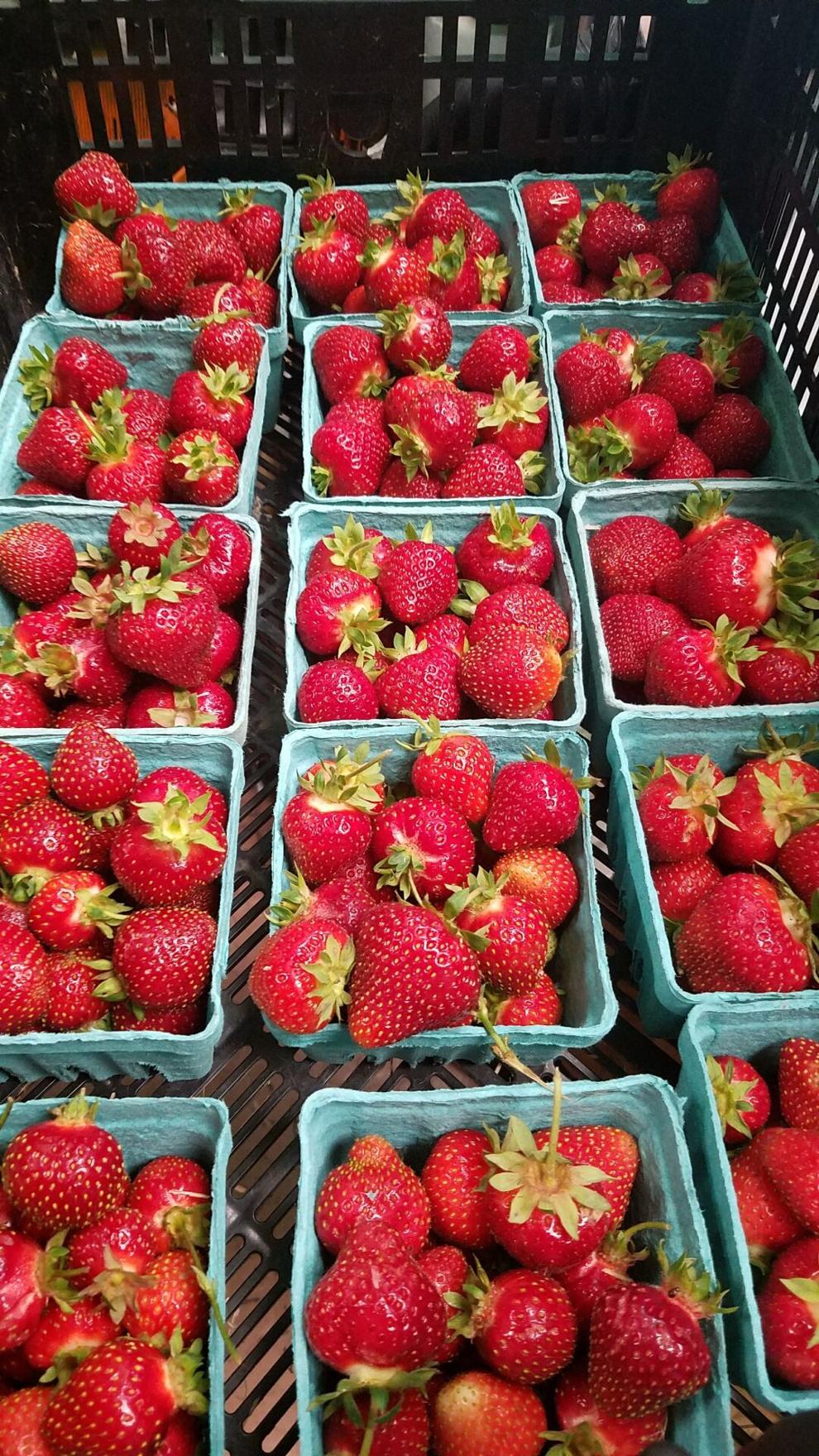 "From observing seed or bloom to the sweat of the people watering, picking and delivering these magical goods of life … the closer you are to the sources and the more likely you can develop a rapport with growers and a connection with the land providing its bounty," says Caswell.
Meeting farmers and seeing them at work reaffirms his mission, that of his co-workers and many residents of the planet: "to build our communities with health, wealth and good food."
Site visits are inspiring, Caswell says, noting at Klein's Kill in Germantown N.Y., "where we get some fantastic stone (pitted) fruit from. Their peaches are extremely delicious, and the land of rolling hills is a comforting country scene."
A long chain of sustainability
Kory Levesque, produce manager at Wild Oats, notes that the co-ops become part of a chain in a long line of sustainably-minded businesses, such as Mighty Food Farm in Shaftsbury, Vt., Happenchance Farm in Eagle Bridge, N.Y., Kitchen Garden Farm in Sunderland, and Scott's Farm in Dummerston, Vt., to name a few (see related sidebar for some local farms near you).
"We treat our farmers as one of the family, not just a vendor, and within that relationship we try to help each other out and want to see each other succeed," says Levesque.
Also, members and customers know that by purchasing produce through co-ops, they are supporting small farms and their communities, says Levesque.
Being a key link in the chain between farmer and consumer is something that Nicastro takes seriously.
"I have a strong belief in supporting this local food system and doing all that I can to ensure its strength through the co-op," says Nicastro. "It is simple, food is life, and we should consume the best for us, and that is local."
Bulk saves money and on packaging
Some of the co-ops' crews were indoctrinated early into mindful shopping practices that sustain the community.
Devorah Sawyer's mother has been using reusable canvas drawstring bags from Berkshire Food Co-op ever for almost as long as she can remember.
"Some of them came from a kids' workshop the co-op did a million years ago. They were decorated by me and my sisters when we were little," says Sawyer, now the South County co-op's marketing manager. "My mom saved a stash of them, and she puts all of her oats in there. When she gets home, she puts them in airtight containers."
With COVID-19 restrictions, it's only recently that reusable bags have been allowed back in Massachusetts markets, notes Menhinick, of Wild Oats; likewise, the store has its bulk aisle open, excluding bins with scoops.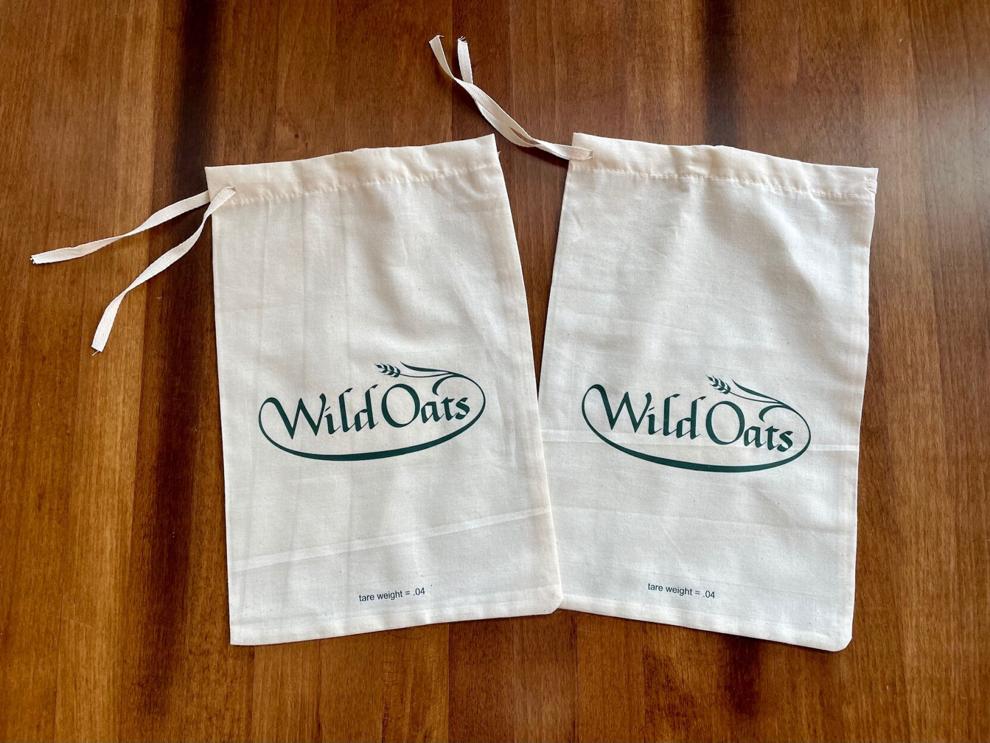 Reusability, bulk good for environment
Reusable shopping bags and buying bulk are two of many sustainable shopping decisions that benefit the environment, says Menhinick.
"Bulk definitely helps with packaging and the amount of food you get. It's something we definitely promote at the co-op as a way to save," says Menhinick. "You don't need to buy more than you need, either. It can be just enough for a recipe."
Sawyer says there are tare stations in her bulk department, as well as Mason jars to fill and then buy and fill in the same shopping trip. Also in the bulk department, Berkshire Food Co-op has compostable, nonplastic containers available in multiple sizes for shoppers to use, as well as paper bags.
"We encourage and allow people to bring their own containers, so they're not using packaging at all," says Sawyer. "Buying in bulk cuts also down on the packaging when it's coming from the producer to our store. It's not a pound of product in its own plastic bag. Instead, it's a 25- or 50-pound bag, and it's usually in a paper bag."
Likewise, Wild Oats provides a variety of alternatives to conventional product packaging, including paper bags and reusable Wild Oats cloth bags, in its bulk aisle.
Energy efficiency, conservation in mind
Both co-ops have a long history of environmental advocacy, too, another element of their missions in action.
In 2017, Wild Oats switched to an electricity provider that delivers 100 percent of its energy from renewable sources; the store lowered its natural gas consumption by 21 percent by installing an air curtain at its entrance; and worked with a consultant to replace outdated fixtures and bulbs with LEDs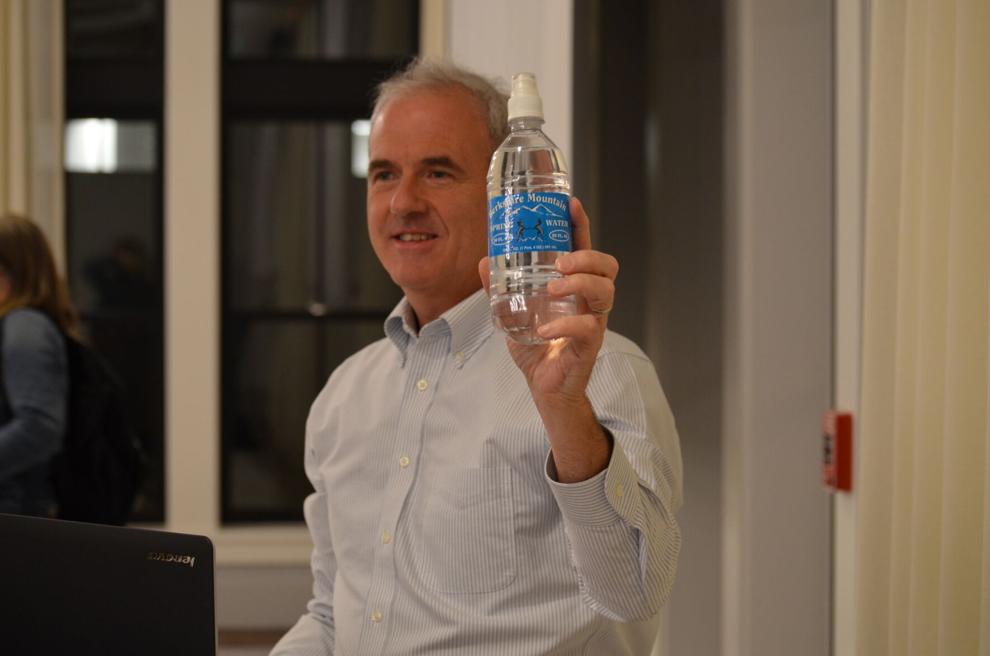 Two years later, it was the first business in the area to stop selling single-use plastic water bottles, replacing them with cardboard and aluminum alternatives.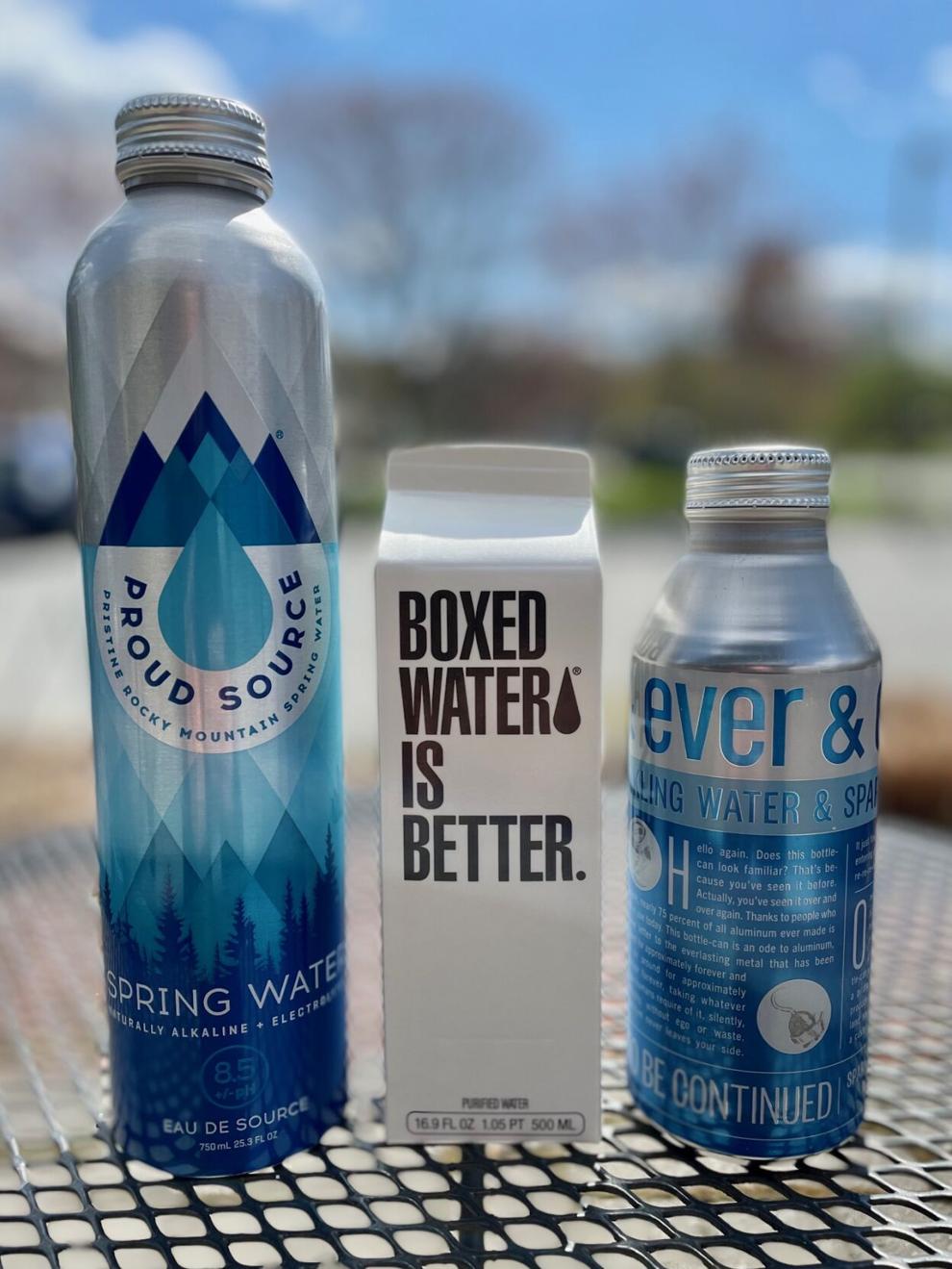 Over at Berkshire Food Co-op, many of the same measures are in place, such as LED lights, as well as motion-sensitive lights in the cooler that reduce energy use. The business also made the move to buying electricity derived from solar, currently 50 percent of its power through local panels.
"We're working to get that number to 100 percent," she notes.
The South County co-op also has air curtains in the front and rear of its building, which helps to keep warm or cool air trapped inside; Menhinick, at the North County co-op, says the curtains also keep bugs out, too.
Free water for anyone
Berkshire Food Co-op is part of a local program called Great Barrington Water On Tap, offering a free-to-use water refill station, which has a readout that shows how many plastic bottles are saved by its use.
Like the North County co-op, its Great Barrington counterpart eliminated any plastic water bottles under a liter, although both carry larger sizes. Anything single-serve container is made of glass, cardboard or aluminum, says Sawyer.
She adds that the co-op was the first to sign onto a new effort from the Berkshire Zero-Waste Initiative, being designated as a silver-level zero waste restaurant, based on its stringent recycling practices.
Produce: Nothing goes to waste
Produce that's not pretty enough for sale is either processed in the markets' cafes or is offered to local food pantries.
"An example would be an organization from Pittsfield, Berkshire Bounty, which we recently gave 150 pounds of potatoes and a large box of mixed fruit and vegetables. These items were fine for eating but not the most presentable for the sales floor," says Guy Caswell, in the produce department in Great Barrington.
He says that the food pantry recipients really get the best of the fruit, precisely because it's ugly. "Most of the citrus, stone fruit and pears people would pass up are at their best when they are ugly," he notes; the brown spots mean the sugar has matured to the point of ultimate potential and is passing through skins of the fruit, Caswell explains.
Commercial composting by professionals
If it's unfit for use or distribution, it's composted on-site, says Caswell. Natural Upcycling, an upstate New York composting company, comes to the store and picks up the compost once a week, says Sawyer.
"Because it's commercially compostable, ,all of the food scraps go in there, and that can include things like that aren't usually compostable at home, like chicken bones," says Sawyer.
Wild Oats produce manager Kory Levesque says usable, but not shelf-worthy, produce often gets donated to a student-run program called Wraps (Williams Recovery of All Perishable Surplus) at Williams College; the student group then delivers the food to a low-income housing development in North Adams, Mohawk Forest, and distributes it to the residents there.
"They do this to give these people organic produce that otherwise they might never be able to have, because they might think it is too expensive to buy," says Levesque.
The North County store also composts its recyclable waste.
The pandemic and plastic
COVID-19 posed all sorts of problems for environmentally conscious individuals and businesses, as new safety requirements called for the wrapping of everything.
"Now every fork is in a plastic bag; every baked good is in a plastic thing. Everything we sell has to be wrapped individually. There's much more plastic than anyone's comfortable with. We've had to wrestle with that," notes Menhinick.
At Berkshire Food Co-op, Sawyer says the company has gone deep into compostable packaging, and didn't have to backtrack into plastic as much as other places had to.
"For anything that we make here, all of our packaging, even the materials that look like plastic, is commercially compostable," says Sawyer, noting that it holds true for their hot-bar boxes, soup containers, coffee cups, to-go cutlery and even straws.
Looking to the future
For Netselgeye "Netse" Lytle, general manager of Wild Oats, pursuing sustainability is an ongoing activity, subject to constant evaluation and re-evaluation, based on the expressed needs of the co-op's member-owners, "conscious consumers," he says.
"The guest that enters the store with social and environmental issues on their mind. The guest that makes you look in the mirror and re-evaluate your efforts. We're here to support the community. If our work fails to alleviate those concerns, looks like I'm headed back to that mirror," says Lytle.
What Lytle endeavors to do daily, he says, is to create a state of balance — true sustainability — in which Wild Oats presence in the community is beneficial to all, to the detriment of none, environment included.
'Focusing on what you truly need'
"It's about discontinuing the practice of taking what you want and focusing on what you truly need," says Lytle. "It's not allowing your needs to compromise the needs of others."
Levesque, of Wild Oats, looks positively to the future of the local produce system.
"It is ever-growing, and there are more and more sustainable farms popping up every year and are being successful through the help of their local communities, whether it be at farmer markets or selling the product at co-ops or at regular grocery stores," says Levesque. However, the local food system will always need the support of the community, Levesque says.
Nicastro looks to the future with cautious optimism, says she "always looks at our local landscape with hope and a little concern."
She feels hope when she sees a thriving farm that's growing and investing in itself, but worries who will take over for today's farmers, considering the toil.
Looking to the future of sustainability in Berkshire County, Lytle says he hopes that "we realize we're stronger together. Within our differences, there are lines that intersect. It's at those intersections we'll find common ground and the start of our fruitful future," says Lytle.