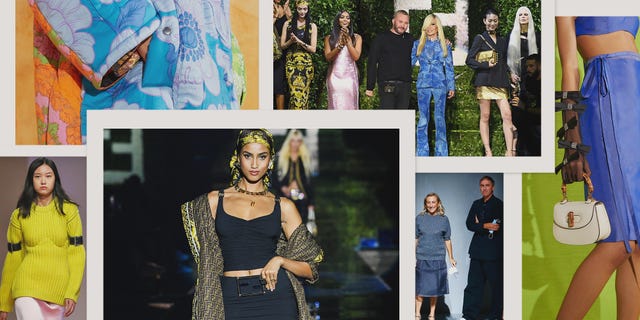 Courtesy of the designers; Prada: Emmanuel Wong
Style Points is a weekly column about how fashion intersects with the wider world.
Once, a collaboration was the ultimate in cred—high married to low, luxe mingled with quotidian. But after this just-concluded Milan Fashion Week, that kind of move looks so, well, 2020. Now, designers who once existed in their own never-intersecting, competing lanes are merging, with unexpected results. Perhaps the blueprint for this was the Gucci/Balenciaga linkup we saw at the former's Aria collection in April, whose "hacked" pieces melded Alessandro Michele's embellished maximalism with Demna Gvasalia's Matrix-ready edge.
"Fendace," AKA Fendi + Versace, was the portmanteau that became the talk of this Milan Fashion Week. But as the show notes for the collection were quick to declare upfront, "This is not a collaboration." Instead, it was a meeting of the minds, as
…
Read More